Gone Home is console-bound
"Get ready to go home again."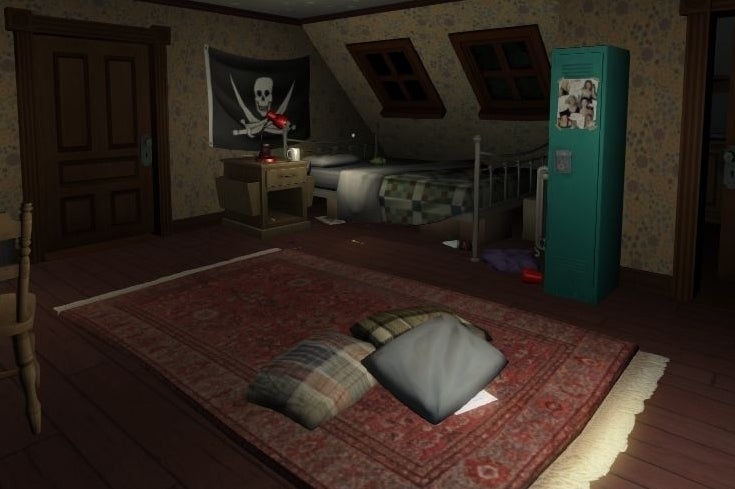 The Fullbright Company's exploratory coming-of-age drama Gone Home is heading to consoles via publisher Midnight City, Majesco's new indie label that's also backing the just announced Costume Quest 2.
Which consoles, you ask? Unfortunately The Fullbright Company is uncharacteristically failing to shed light on this matter, but noted "exact platforms, [and] exact release date - will be revealed in the coming weeks and months." Perhaps this is still being sorted in today's transitional console era.
"We always hoped we'd eventually be able to bring the game to consoles - we just didn't know exactly how we should do it," said Fullbright founder Steve Gaynor in the console ports announcement. "We're a very small team and weren't ready to devote months of development time to doing the ports ourselves, but we also knew that finding the right partner to get the job done right would be a real challenge. Would it be worth it to bring the game to consoles at all?"
"That's why we were so glad when we started talking to Casey Lynch at Midnight City," he added. "Midnight City know exactly what an indie needs out of a publisher these days - to take on the role of a service provider that gets all the logistics done to the highest level of quality possible and helps get the word out to a new audience about why they should care about this game, without trying to own the IP or get in the way of the existing relationship we have with our players. We weren't looking for a traditional publisher- and Midnight City is anything but."
"Get ready to go home again," he concluded in what sounds like an ad for the amazing Gone Home spoof, Gun Home - which incidentally sort of looks like everyone's worst fear of what a console port of Gone Home would end up as.
Gone Home made quite the splash in the indie scene where it went on to sell over a quarter million copies in its first six months on the market. Our Oli Welsh wasn't as taken by it as some, but he still noted that it "has its strengths and is worthy of study" in his Gone Home review.