God's Trigger looks like a co-op Hotline Miami
Bang, bang, my baby shot me down.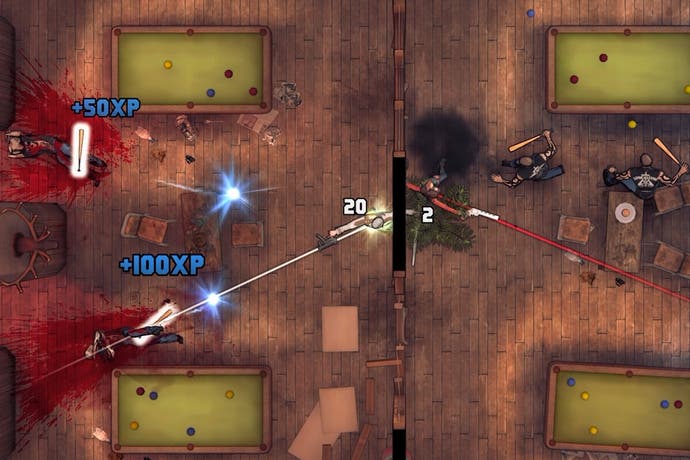 Techland Publishing's new title God's Trigger looks like a co-op Hotline Miami.
The tongue-in-cheek bloody action game was revealed at Gamescom and sees players take on the role of an Angel and a Demoness, an odd couple who must work together to defeat the Four Horsemen before they destroy all life on Earth. You can check out the reveal trailer for God's Trigger below:
God's Trigger has the same top-down camera perspective as Hotline Miami and encompasses the cel-shaded art style we've come to love in games such as Borderlands.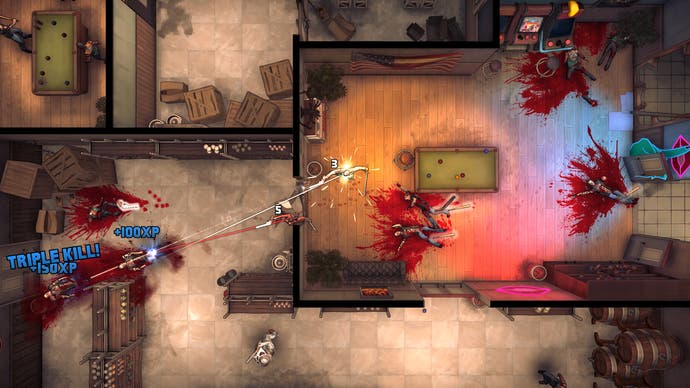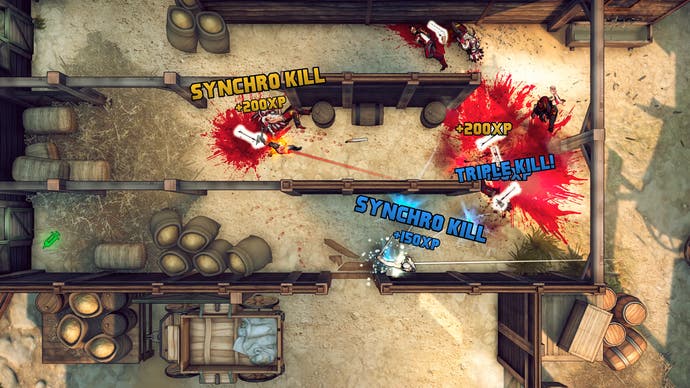 Techland previously developed Dying Light and the first Dead Island game, however this project comes from the Techland Publishing team. Techland Publishing are publishing the game while OneMoreLevel are developing it.
There's little to know information on God's Trigger's gameplay, but we do know it's due for release on PC, PlayStation 4 and Xbox One in early 2018.