Ghost Trick: Phantom Detective haunts App Store
Capcom's acclaimed DS adventure out tomorrow.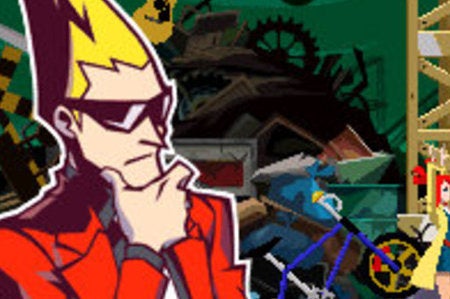 Ghost Trick: Phantom Detective, the rather brilliant DS adventure from the same Capcom team behind the Ace Attorney series, gets an iOS release tomorrow.
As spotted by a NeoGAF poster, the game has already popped up on the New Zealand App Store. The first two chapters are free to download, but you'll have to hand over your local equivalent of NZ$10 (around £5) for the rest of the game.
It's a universal app compatible with iPhone 3GS or above, iPod Touch and any iPad running iOS 4.3. Alas, there's no word on an Android release.
The original DS version, written and directed by Ace Attorney creator Shu Takumi, won an 8/10 from Eurogamer when it launched back in January 2011.
"It's one of the freshest, most original and genuinely funny games to hit the DS since a certain lawyer raised his first objection," read Dan Whitehead's Ghost Trick review.