Ghost Recon: Future Soldier DLC Raven Strike announced
I recon it will come out next month.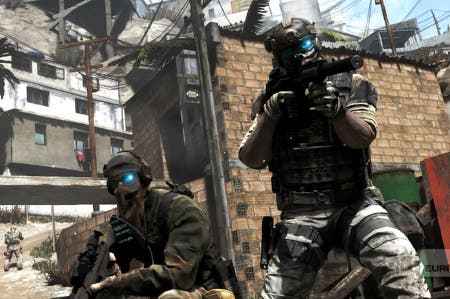 Ghost Recon: Future Soldier is getting a DLC pack entitled Raven Strike next month, Ubisoft has announced.
It will be out on 11th September on Xbox 360 for 1200 Microsoft Points and the following day on PSN for £11.99.
Described as "a throwback to traditional Ghost Recon gameplay," Raven Strike will feature larger maps, complex missions and an extra level of difficulty.
It will contain three new campaign missions including:
Secure Dawn - a foggy marsh in Kazakhstan where the Ghosts can't use advanced technology
Cold Walker - a train depot on the Russian countryside
Argent Thunder - a nighttime urban setting in Moscow
Additionally, there will be a new Guerrilla Mode map entitled Sawmill where players must face off against 50 waves of enemies on a foggy Russian countryside.