Ghost Recon: Future Soldier Arctic Strike DLC coming 17th July
Stay frosty.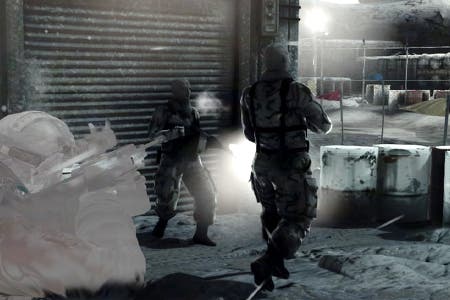 Tom Clancy's Ghost Recon: Future Soldier's first DLC the Arctic Strike Map Pack will be available on 17th July for Xbox 360 and PS3, Ubisoft has announced.
The add-on is priced at 800 Microsoft points or £7.99 on PSN.
Shifting the setting from Moscow to the frozen tundra of the Arctic, the new pack will contain the following:
Three multiplayer maps
One Guerrilla Mode co-op map
The new Stockade multiplayer mode
Six additional weapons (Rifleman: F2000 and CZS805, Scout: Type 05 JS and BT MP9 and Engineer: OCP-11 and Mk17)
New achievements
The level cap will increase by 10
Dan Whitehead quite liked the parent game, awarding it an 8/10 in our official Ghost Recon: Future Soldier review where he wrote, "While Future Soldier risks losing itself in the crowd of similar widescreen War on Terror blockbusters, it at least borrows its elements wisely, serves them up with style and polish, and retains enough of its strategic core to make it an easy recommendation for those hungry for another tour of duty."