Metal Gear Solid: Peace Walker is now backward compatible on Xbox One
As is Ghost Recon: Future Soldier, and more.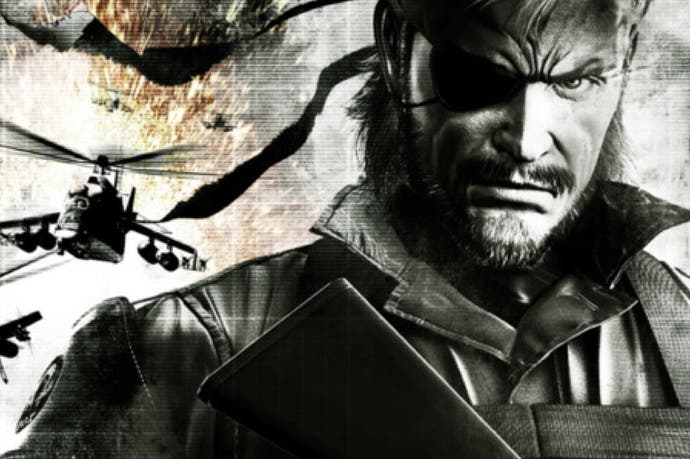 Metal Gear Solid: Peace Walker HD Edition, Tom Clancy's Ghost Recon: Future Soldier, and Axel & Pixel are the latest games to receive the Xbox One backward-compatibility treatment.
Peace Walker arrives in the guise of Konami's 2011 high-definition remaster of the 2010 PSP original, and is a great game - so much so that it's inspired not one but two retrospectives on Eurogamer. It's particularly notable in hindsight, having laid much of the groundwork - with its distinctive mission structure, Mother Base expansion, and gotta-catch-em-all Fulton Extraction - for Kojima's final Metal Gear Solid game, the Phantom Pain.
At the time of its release, Eurogamer's Oli Welsh found much to admire in Peace Walker, saying in his review, "It's still an acquired taste, but Peace Walker will satisfy fans, embarrass PSP owners with its riches, and ought to inspire curiosity at the very least in everyone else."
Ghost Recon: Future Solider, meanwhile, marked the Ghost Recon series' first console outing in almost five years when it released on Xbox 360 back in 2012. It arrived in the long shadow of Call of Duty and Gears of War, and took ample inspiration from both its in globe-trotting, third-person cover-shooting action.
"Despite its generic tendencies," said Dan Whitehead in his Eurogamer review, "Future Soldier is never anything less than a very good third-person shooter [...] it at least borrows its elements wisely, serves them up with style and polish, and retains enough of its strategic core to make it an easy recommendation for those hungry for another tour of duty."
Rounding off this latest selection of backward compatible games is 2009's Axel & Pixel - a point-and-click adventure about a painter who, along with his dog, finds himself trapped in a world of his own creation. It's delivers a familiar mix of brainteasers and mini-games, all wrapped up in a surreal aesthetic not dissimilar to Terry Gilliam's Monty Python animations.
"The drawn-out sequencing of [puzzle] events will bore players who prefer their game lessons to be taught in the whistle of a headshot or the blur of a hairpin corner," said Simon Parkin in his Axel & Pixel Eurogamer review, "But for those willing to sit back and savour the unhurriedness, the experience can be both enlightening and rewarding, revealing as it does truths about this world even as it paints a vivid picture of another."
Those that happen to have the original Xbox 360 discs of any of these games to hand, can just pop them in their Xbox One and play. Alternatively, Metal Gear Solid: Peace Walker HD Edition and Tom Clancy's Ghost Recon: Future Soldier are available digitally on the Xbox Games Store for £11.99 and £8.99 respectively.