Crysis 2 Maximum Edition, NASCAR 2011 and Mass Effect 3 DLC hit PlayStation Store
Plus, MW3 and Ghost Recon DLC.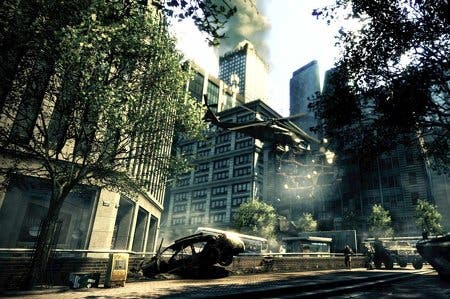 Crysis 2 Maximum Edition and NASCAR 2011 have all arrived on the PlayStation Store courtesy of today's update.
Crysis 2 Maximum Edition includes Crysis 2 and the DLC packs Retaliation and Decimation all for £23.99 / €29.99 / AU$49.95.
NASCAR 2011 costs £7.99 / €9.99 / AU$15.95.
Elsewhere, Resident Evil: Umbrella Chronicles and Resident Evil: Darkside Chronicles are available as two individual titles, each for £11.99 / €14.99 / AU$23.95.
There's some DLC out this week, too. Call of Duty Elite members get Modern Warfare 3 content drops 13 through 15, that is Arctic Recon, U-Turn/Vortex and Intersection, go live tomorrow, Thursday 19th July.
The Ghost Recon Future Soldier Arctic Strike DLC Pack is available today (£7.99 / €9.99 / AU$15.95), as is the Mass Effect 3 Earth multiplayer expansion.
There's more on the EU PlayStation blog (hello Fred!).