Gears of War movie interest renewed
But will it go anywhere?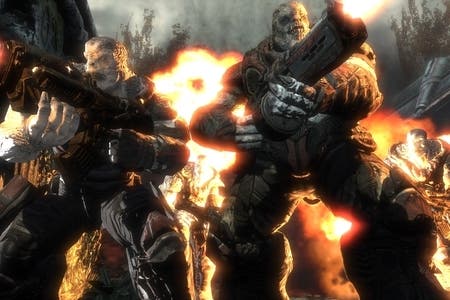 There is renewed interest in the thought dead Gears of War movie, according to a new report.
With Gears of War: Judgment out next year Hollywood is keen to cash in, again, Variety reports.
Creative Artists Agency, in charge of getting the movie off the ground, will use a script penned by Pirates of the Caribbean: On Stranger Tides' Stuart Beattie. Beattie wrote a draft of the long dead Halo film, too, although Variety claims that's still in development.
Developer Epic will of course consult on the project, but they'll have to do it without Cliff Bleszinski and Rod Fergusson, the two most public faces of the Gears of War franchise. Fergusson left in August to help Irrational get BioShock Infinite out the door, and Bleszinski left last week for a break.
The Gears of War movie was once in the works at New Line, but they apparently put it on the "back burner" to focus on The Hobbit films. Those pesky hobbitses!
Of course there's no guarantee that this latest renewed interest will go anywhere. Many video game movie rights have been optioned without resulting in an actual movie. Will Gears of War suffer the same fate?
Might as well ask: who should play Marcus Fenix?