Gears 5 Bautista skin: How to unlock Dave Bautista in Gears 5
How to get your hands on the WWE star in Gears 5.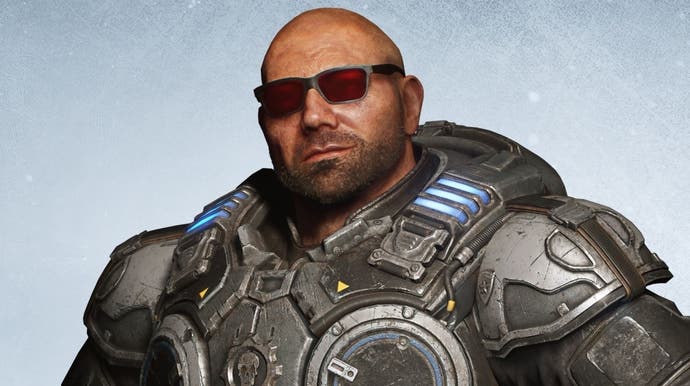 You heard correctly - there's a Gears 5 Bautista skin on the way.
The Guardians of the Galaxy and WWE star will be available as a multiplayer character in the game - will full likeness and voice lines recorded by Bautista himself.
Best of all, unlocking the Bautista skin is free for all players - provided you play the game before the offer disappears from the game.
After more on Gears 5? Our Gears 5 Relic Weapon locations, Gears 5 collectable locations and pages on the Gears 5 ending and Gears 5 Achievements list can help.
How to unlock Dave Bautista in Gears 5
To unlock the Bautista skin in Gears 5, you have to play the game - any version will do, including one as part of a Xbox Game Pass subscription - between September 15th and October 28th while connected online.
Once you have, Dave Bautista will be available in multiplayer for you to use. Enjoy!
Why a Gears 5 Bautista release date of September 15th? That's when WWE's pay-per-view Clash of Champions event begins.
What will Dave Bautista look and sound like in Gears 5?
The skin sees Bautista don Marcus Pheonix's armour, which was worn as part of a WWE Network promotion for Gears 5. Here's how the Bautista skin looks in-game: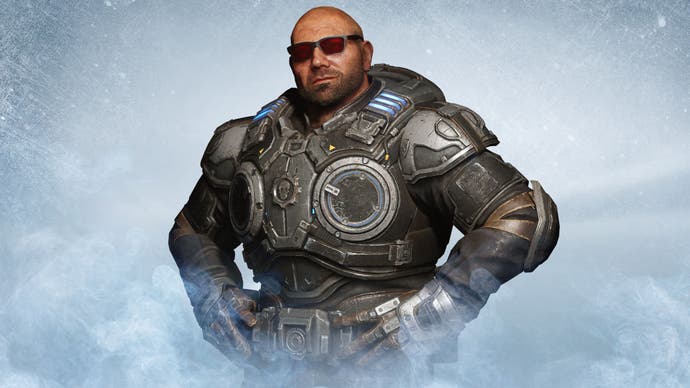 As well as his likeness, Bautista supplied over 700 voice lines for when playing the skin. "Adding Bautista to Gears 5, we started with the fantasy of 'Bautista as Marcus', putting Bautista into Marcus' armor, and starting with Marcus' script," The Coalition studio head Rod Fergusson explained.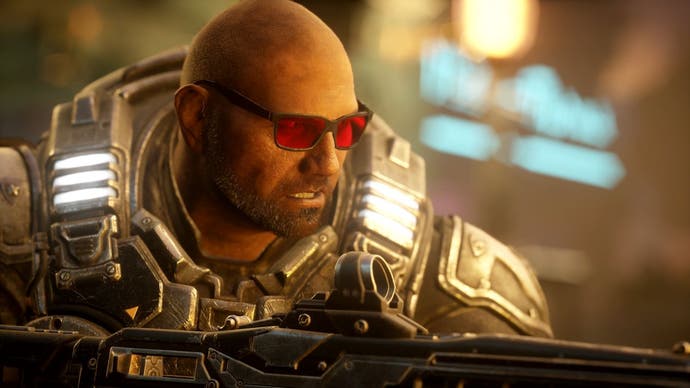 "Then we added elements of 'The Animal' Bautista into his voice performance and onto his look by adding his signature Hollywood shades to his character.
"Bautista was great in the booth and I can't wait for Gears and Bautista fans alike to stomp some Swarm as The Animal," Fergusson added.