Gears 5's first character DLC drop adds General Raam, DeeBee, COG Gear and Warden
But poor old Carmine is still M.I.A.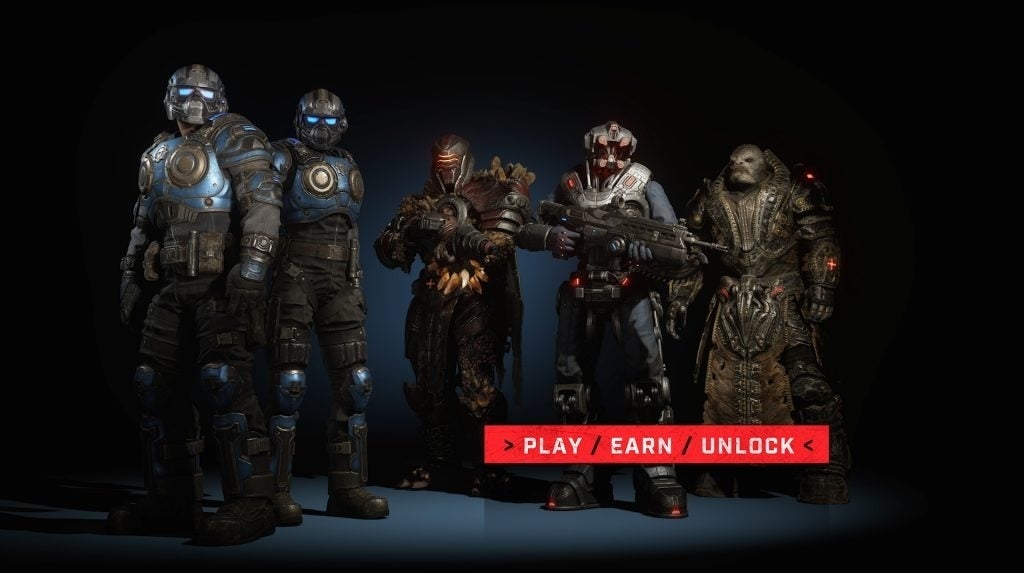 Gears 5 has received its first DLC character drop. On the "hero" side we've got COG Gear and DeeBee. On the "villain" side we've got Warden and General Raam.
However, there isn't a Carmine in sight in this first DLC character drop for the game, which is sure to upset everyone's who's campaigned for Carmine to be added to the game.
These DLC characters have special abilities for use across Gears 5's various modes. COG Gear, for example, is a support character whose ultimate instantly revives downed allies. Raam's arcade passive lets him receive active reload ammo for kills. Of note: if you earned Gilded General Raam through the Road to Gears 5 challenges in Gears 4, you automatically unlock Raam as a character for Gears 5's arcade mode, including the base Raam character skin.
Speaking of how you earn new characters, you can buy them directly for 500 iron each (£4.25), or earn them through a new totems system.
Here's how the totems system works: you need to spend 100 scrap to craft the totem of any hero or villain character you want to unlock, then equip it to activate tracking for character challenges associated to the totem. Only one totem can be active at a time - a mechanic that feels like it's designed specifically to extend the grind to unlock DLC characters.
Each character has five objectives to complete in order to unlock (the first four are the same for each character, and the fifth is a unique objective). Be warned: if you want to grind for a character, you'll need to spend time in all of Gears 5's multiplayer modes, even those you may not like. Here are the objectives:
OBJECTIVES:
XP: Earn 60,000 XP in Versus, Horde or Escape
XP: Versus: Complete 40 Rounds of Versus
XP: Horde: Survive 50 Waves of Horde (does not need to be in one match) - any difficulty
XP: Escape: Survive 18 Acts of Escape - any difficulty
UNIQUE OBJECTIVES:
COG Gear: Get 200 assists as a COG Team character in Versus, Horde or Escape
COG Gear: DeeBee: Get 100 Reject kills in Horde or Escape
COG Gear: Warden: Eliminate 10 Wardens in Horde or Escape
COG Gear: General RAAM: Execute 30 COG characters as a Swarm character
The Coalition said it reckons it'll take around 10 hours to earn each character through gameplay, or faster "if you're good". The developer also said XP and unique objectives can be earned while you're completing your other objectives, "so double up to get them done faster".
Let the grind begin!