Gears 5 recasts Marcus Fenix as Dave Bautista in campaign
Bombshell.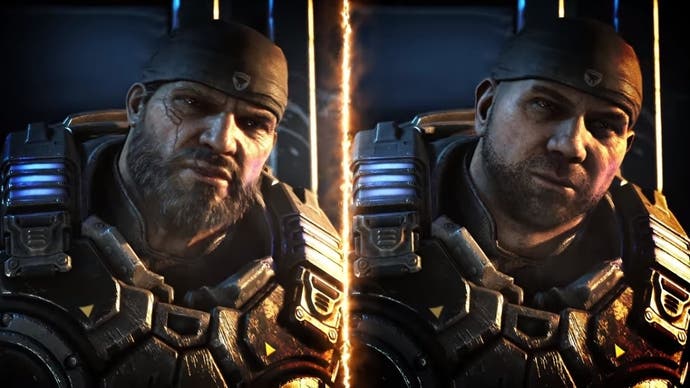 Gears 5 will let you recast Marcus Fenix as Dave Bautista in the campaign.
As revealed in a video, below, Bautista is an optional skin for Fenix in the campaign, but comes with voice work from the actor.
Bautista is already a character available in the game's multiplayer. He arrives as an option for campaign on 10th November, when Gears 5 gets a big refresh to coincide with the launch of the Xbox Series X and S.
Meanwhile, Gears 5 is also getting story DLC in December. As revealed by IGN, this DLC will be released for the game on all platforms. It's called Hivebusters (in Gears 5, the Hivebusters are the squad who appear in the Escape mode). Developer The Coalition didn't say who will be in the squad, but the default Hivebusters in Escape mode are Keegan, Lahni, and Mac.
According to IGN, this story DLC will last around four hours. Expect more information in early December.
Before that though, on 10th November the Gears 5 campaign gets New Game+ as well as two new difficulty modes: Ironman and Inconceivable. Inconceivable is a step above what's already in Gears 5, whereas Ironman forces you to play through with one life.
So, lots happening between now and the end of the year in the world of Gears 5, a game a liked at release despite some glaring flaws. Perhaps it'll be worth dipping back in.