Gears 5 had more than three million players this weekend
Biggest launch for a Microsoft title on Xbox Game Pass.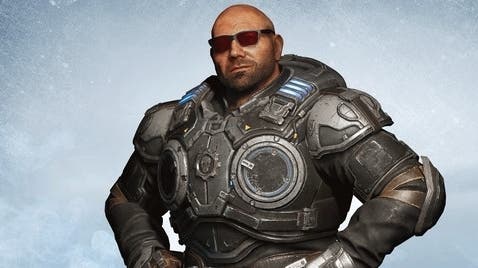 Gears 5 is off to a good start, Microsoft has said, with more than three million people logging on to shoot things with chainsaw guns over its opening weekend.
On Microsoft's subscription service Xbox Game Pass, it has now become the "biggest launch week of any Xbox Game Studios title this generation".
It's impressive stuff - though that latter stat will have been helped by the fact Xbox Game Pass is now available on PC too, where many have been playing.
All of this made Gears 5 the most-played Xbox Game Studios title at launch since Halo 4 in 2012, Microsoft said, though another caveat here is this also includes the four-day early access period available to Ultimate Edition players from 6th September.
And on PC specifically, Gears 5 has notched up triple the launch sales of Gears 4. Somewhat unsurprisingly, it is the biggest-ever launch for Xbox Game Pass for PC and the best Xbox Game Studios launch for Steam.
Yesterday, we reported on some fairly bleak-looking results for Gears 5 at UK retail. Perhaps the main takeaway from all this is - as expected - Xbox Game Pass has clearly boosted Gears 5's success in a measurable way, though the amount it appears to is genuinely impressive. As we said yesterday, the fact you can simply sign up to Microsoft's subscription and try the game rather than pay full whack has clearly made an impact.