Gearbox shows off Borderlands 2 Mechromancer final design, reveals her name
2K Games confirms UK release date, price.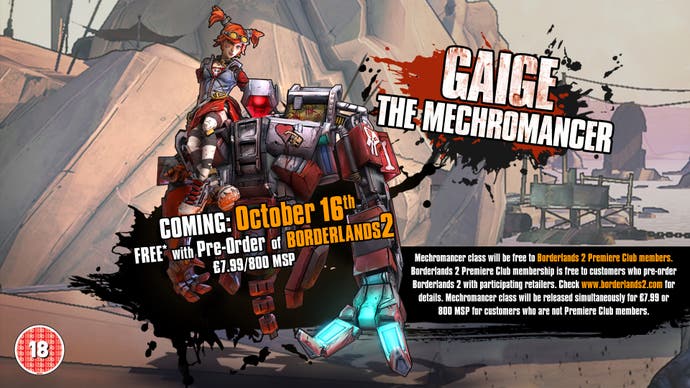 Gearbox Software has shown off the final design of the downloadable Mechromancer character for Borderlands 2, and confirmed her name as Gaige.
Gaige is a punk girl tinkerer-style class who can summon a robot to tank for her. She has a robot arm, which she uses to control the robot. She raises the number of playable character classes to five, up from four in the first game.
Meanwhile, publisher 2K Games has confirmed the Mechromancer launches in the UK on 16th October 2012 for 800 Microsoft Points / £7.99.