Gang Beasts gets picked up by Double Fine
Coming to Steam Early Access next week.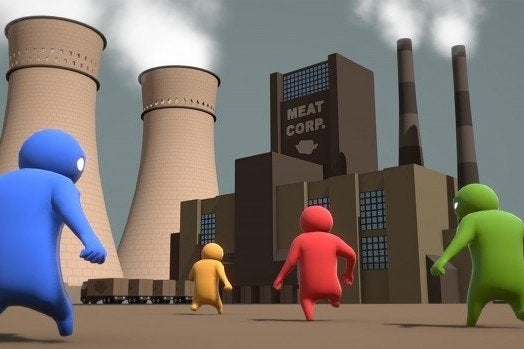 Broken Age and Costume Quest developer Double Fine is going to be publishing ridiculous physics-based brawler Gang Beasts.
Presented under the Double Fine Presents banner, Gang Beasts will bring its unique brand of multiplayer mayhem to PC, Mac and Linux via Steam Early Access next week on 29th August.
Earlier this year I called Gang Beasts "the funniest game I've played in ages," a praise I don't say lightly. To get an idea of the sort of emergent tomfoolery Gang Beasts brings to the table, watch this Let's Play video of our YouTube editor Ian Higton going toe to toe with Eurogamer Toms Phillips and Champion along with VG247's Sam Clay.