GAME cancels Resident Evil 7 Collector's Edition orders due to broken Baker Mansion statues
Offers £10 Reward Points as apology.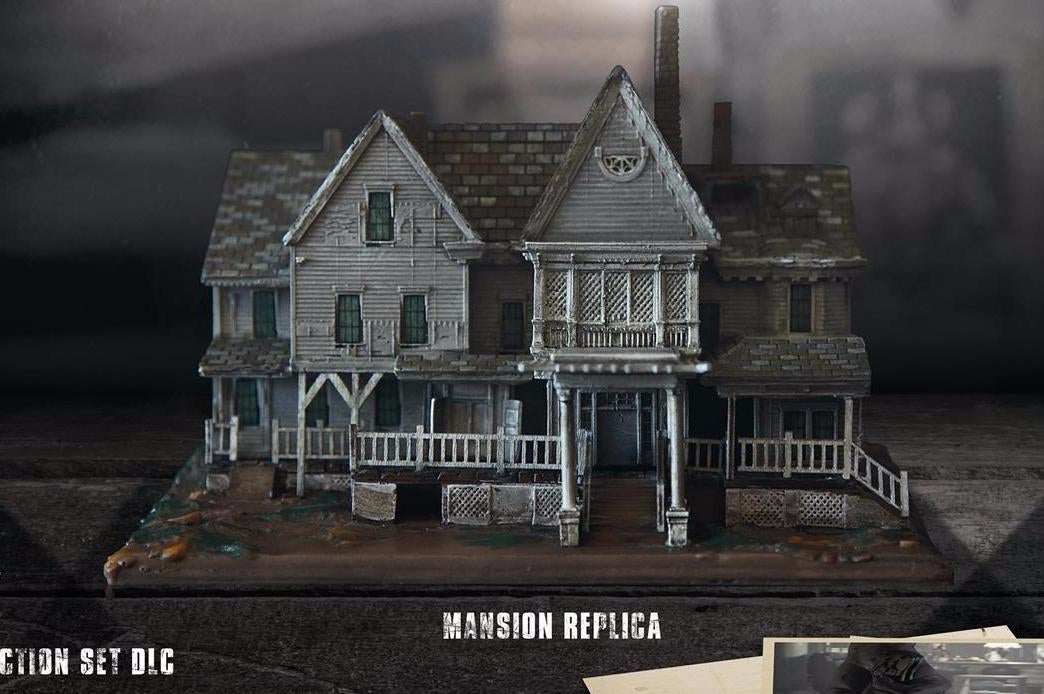 A batch of broken Baker Mansion statues has left GAME customers with a last-minute refund rather than their £99 Resident Evil 7 Collector's Edition.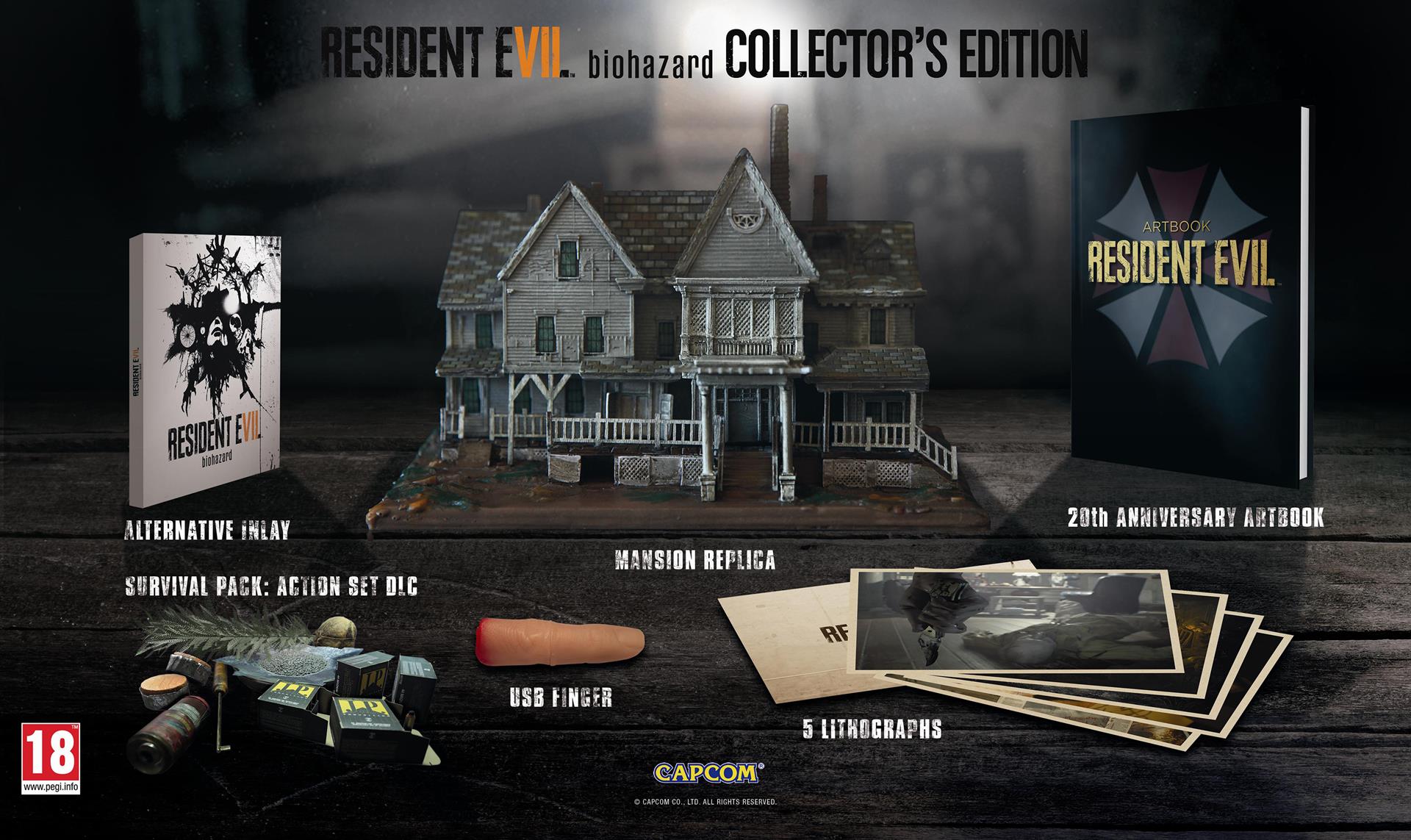 Stock of the special edition pack - exclusive to GAME in the UK - was delivered damaged, the UK retailer has admitted.
One GAME customer told Eurogamer he was only informed of the issue yesterday, at the last possible minute. Resident Evil 7 launched this morning in the UK.
The same customer has now been charged for his order, leaving him uncertain of its status.
But in an email sent out to customers last night and seen by Eurogamer, GAME indicates the issue is widespread. The chain is offering £10 of GAME Reward Points by way of apology.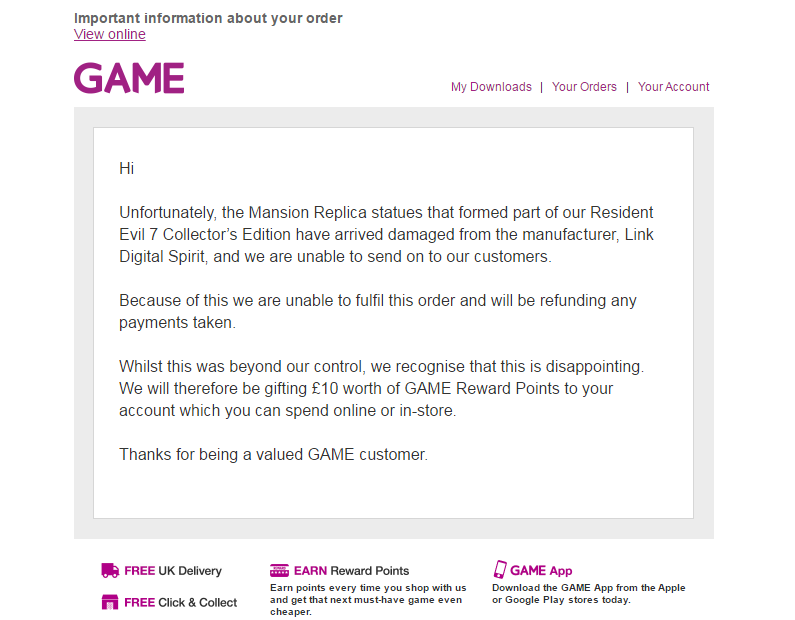 Included in the Collector's Edition was a "highly detailed 7' tall replica of the Baker Family Mansion", artbook, dummy finger USB, lithographs, alternative inlay for the game and a pack of in-game consumables which also unlocks one of the game's higher difficulties from the off.
Resident Evil 7 publisher Capcom initially announced the edition would also be sale via Amazon, but later corrected this.
One silver lining - this edition did not include the game itself, so no customers should find themselves unable to play on launch day.
A version of the Collector's Edition seen by Eurogamer prior to the game's release was also damaged - the Baker Mansion's chimney was snapped off.
"We are aware of various issues with the Resident Evil 7 Collector's Edition and are working on a solution that is in our customers best interest," GAME and Capcom told Eurogamer in a joint statement.
"If you have purchased or pre-ordered this item through GAME their customer service department will be in touch with regards to your order. Alternatively please contact the Manufacturers Customer Support at bakersmansionpack@linkdigitalspirit.com"