GAME buy-out rumour round-up
UPDATE: OpCapita reportedly makes a firm offer.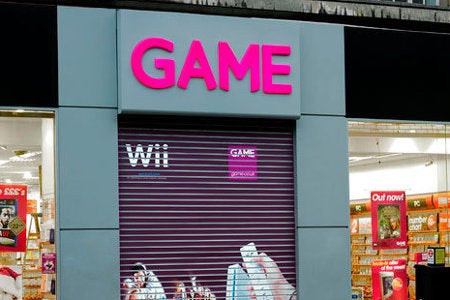 UPDATE: OpCapita has reportedly made a firm offer for the retailer.
According to The Times, it has offered to buy out GAME's lenders and pay-off debts with any suppliers.
There's no word yet on whether the offer has been accepted - we'll update as soon we learn more.
No doubt to Blueshore's delight, GAME's share price has rocketed at the news. At the time of writing it was up 72 per cent to 1.95 pence.
ORIGINAL STORY: The brouhaha over GAME's financial difficulties appears to be picking up pace this week, with industry sources claiming there are now a number of parties interested in a buy-out.
An MCV report earlier today suggested that US retail megachain Walmart is circling the hobbled UK games vendor and has made contact to discuss a possible acquisition.
With Walmart also owning UK supermarket ASDA, it's possible it will just want to hoover up loyalty card holders and take over GAME's website, affording it a cheap online presence in Europe.
Walmart has declined to comment on the story.
Meanwhile, The Financial Times has reported that retail restructuring company Hilco and Comet owner OpCapita are also considering bids.
It's thought that Hilco is primarily looking at GAME's international operations, and is not interested in its UK stores.
Another MCV report today added that US investment fund Blueshore Global Equity has purchased an 8.35 per cent stake in the retailer, though that's likely a speculative move to make money on any future buy-out and subsequent share price bump.
US games retailer GameStop is still widely considered the front-runner to swoop in, though industry chatter suggests it's waiting until GAME enters administration before making its move.
Seeing as The GAME Group is a PLC, any serious buy-out discussions will need to be disclosed - should they take place.
All this could come to a head next week. GAME's quarterly rent on its various premises is due on 25th March and if it's unable to pay up it will then fall into administration. Management will no doubt be hoping to finalise a deal before that happens.