FTL dev reveals turn-based strategy game Into the Breach
Penned by Chris Avellone.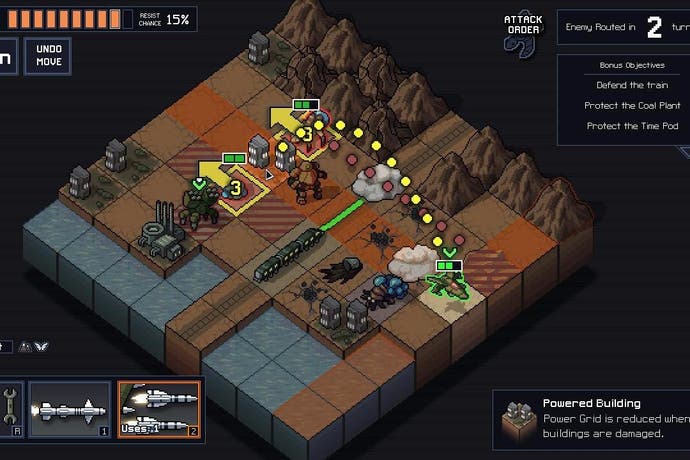 FTL developer Subset Games has revealed its next title, a turn-based strategy game called Into the Breach.
This single-player offering features randomly-generated challenges as players control various mechs in an effort to save the world from giant insects. It looks a little something like this:
Acclaimed game designer and scribe Chris Avellone (Planescape: Torment, Fallout 2) will be lending his writing talents to the project, while FTL composer Ben Prunty will compose Into the Breach's original soundtrack.
Subset Games said that Into the Breach is coming to PC, Mac and Linux "when we feel it's ready."