Frozen Synapse announced for iPad
Beta due soon.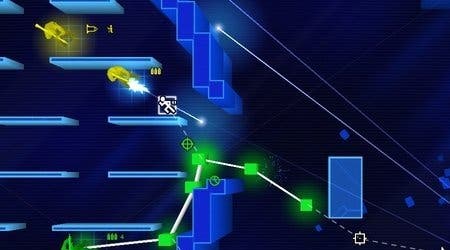 Superb indie game Frozen Synapse launches on iPad in 2012, developer Mode 7 has announced.
The simultaneous- turn-based strategy game has sold over 300,000 units on PC, Mac and Linux to date, Mode 7 said.
The iPad version will enter beta shortly. A price and final release date will be announced next year.
"Despite my lumpen, sausage-like digits, I am particularly excited about Frozen Synapse coming to the iPad," said joint Managing Director Paul Taylor.
"I look forward to flicking my little green men around the place with wanton abandon.
"Not only are we doing this iPad thing, but we are also looking at better ways of updating and supporting the game on its current platforms - expect some new things in the New Year."
Alec Meer reviewed Frozen Synapse for Eurogamer, awarding it a stonking 9/10.
"Frozen Synapse takes the old, the stuffy and the traditionally glacial and it makes it brand new, instant and brutal," he said. "It's such an achievement."