Play IGF-nominated indie games for free via OnLive
Dear Esther! Frozen Synapse! To the Moon! SpaceChem!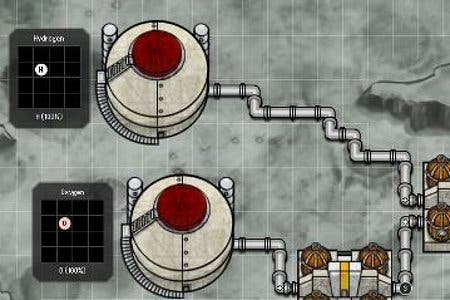 A smorgasbord of indie game talent is now freely available to sample via OnLive, sponsors of the annual Independent Games Festival.
UK and US gamers can try over a dozen IGF award nominees and honourable mentions from today until 11th March. Game trials last for 30 minutes per title.
The line-up includes favourites To the Moon Frozen Synapse and SpaceChem, all of which scored Eurogamer 9/10s.
Enchanting point and click game Botanicula and moody mystery narrative Dear Esther are also available to play.
After testing out the titles, gamers can "Like" their favourite via OnLive's official Facebook page. The winner will be announced at IGF.
OnLive will also honour previous IGF winners with a 75 per cent discount, starting 5th March, the day IGF 2012 opens its doors.
The full list of games now available to try lies below.
Atom Zombie Smasher (Blendo Games)
Be Good (DigiPen Institute of Technology)
Botanicula (Amanita Design)
Dear Esther (The Chinese Room)
Dustforce (Hitbox Team)
English Country Tune (Stephen Lavelle)
Frozen Synapse (Mode 7 Games)
FTL (Justin Ma and Matthew Davis)
Lume (State of Play Games)
Nitronic Rush (DigiPen Institute of Technology)
Once Upon a Spacetime (RMIT)
POP (Rob Lach)
SpaceChem (Zachtronics Industries)
To the Moon (Freebird Games)
Toren (Swordtales)
WAY (CoCo & Co.)