From Software's ninja-themed Sekiro: Shadows Die Twice gets a release date
Out in March next year.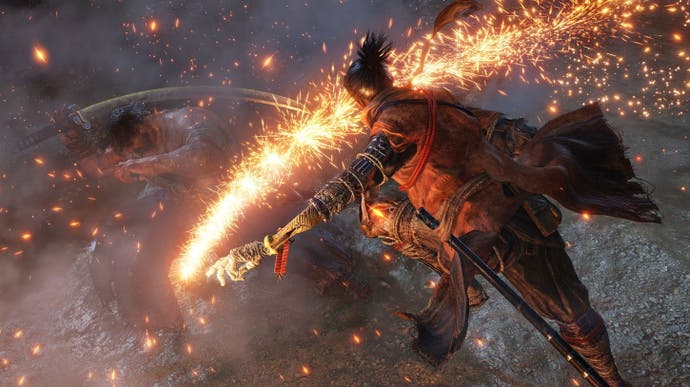 From Software has revealed that its upcoming ninja-themed Sekiro: Shadows Die Twice will launch on PS4, Xbox One, and PC on March 22nd next year.
Sekiro: Shadows Die Twice is, of course, the latest third-person action-adventure from Dark Souls and Bloodborne developer From Software - and is especially notable for the fact that it's being helmed by the mastermind behind both those series (as well as the likes of Demon's Souls), Hidetaka Miyazaki.
Shadows Die Twice loses the gothic spires and medieval bleakness of From's most famous series, however - unfolding in a comparatively colourful 16th Century Sengoku Japan - and gives the studio's distinctive third-person action a more aggressive, faster pace. It casts you as Sekiro, a shinobi on a quest of revenge against the samurai that severed his arm.
Miyazaki revealed a little more about his next big adventure to Eurogamer earlier this year.