Forza Motorsport 7 out in October, has trucks
And Porsches. Lots of Porsches.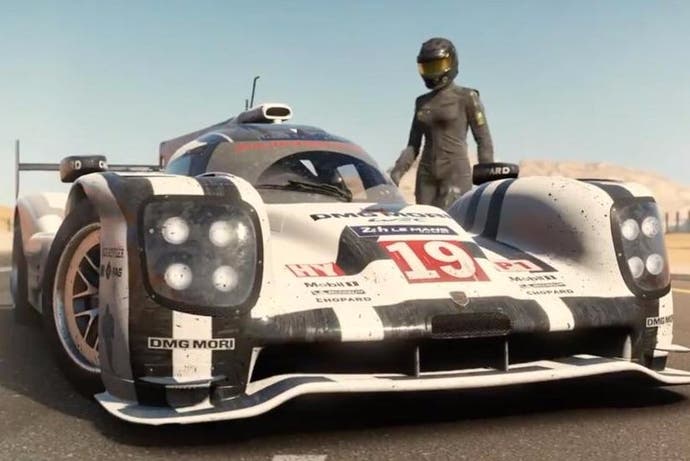 Microsoft has announced Forza Motorsport 7 with the first live gameplay demo of Xbox One X at its E3 press conference. The racing sequel will be released on October 3rd - a month before the new console it's serving as a flagship title for - for the Xbox One and Windows 10.
Turn 10's Dan Greenawalt mentioned that the game will run in native 4K resolution at 60 frames per second on Xbox One X, as suggested by the engine demo seen by Digital Foundry in April.
Detail on the game was thin on the ground at the presentation, though Greenawalt mentioned it would feature more than 700 cars, including the largest collections of Lamborghinis, Ferraris and Porsches ever seen in video games.
Porsche has a six-year licensing deal with Microsoft, and the 2018 Porsche 911 GT2 RS is the cover star for Forza 7. The car was revealed for the first time ever on the E3 stage - it hasn't even been seen at car shows before.
The game's trailer showed the usual range of cars to drive - muscle cars, WEC endurance racers, GT cars, road cars and classic racers. There was one surprise though - racing trucks! I can't recall seeing these in a racing game since the dear departed TOCA Race Driver series.
Dubai seems to be the headline new location, taking a starring role in the trailer and live gameplay demo, with a mountain pass road winding between rocky outcrops. We also saw familiar tracks such as the Nurburgring.
Not much was said about new game features, though there was a mention of more dynamic trackside environments, and dynamic puddles that grow as rain falls.
It also sounds like Turn 10 will be making an esports push with Forza 7, in partnership with Porsche.
We'll have more for you on Forza Motorsport 7 as soon as we can get it.