Forza Horizon 4 is set in the UK, fully online, and out in October
Dynamic seasons! 60fps on X!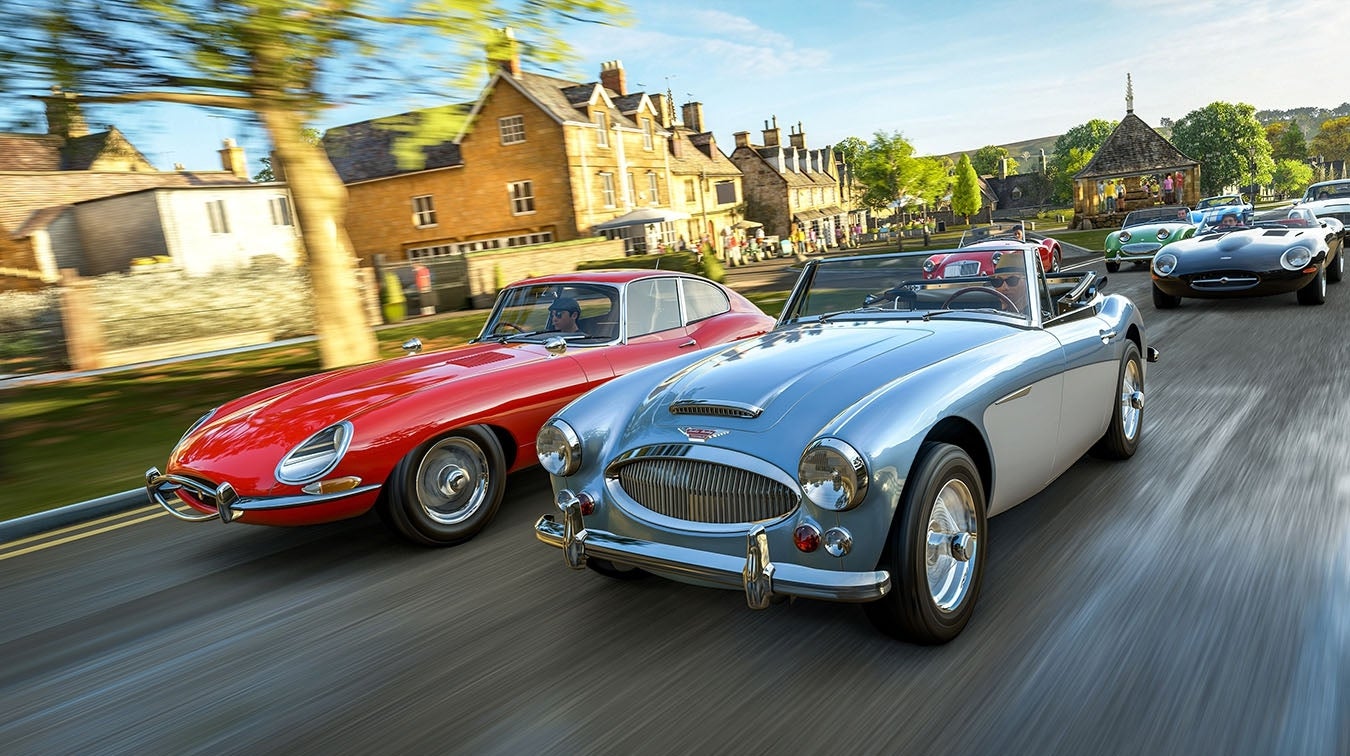 Microsoft announced Forza Horizon 4 at its E3 press conference, and it's out on October 2nd for Xbox One and Windows PC. It will be included with Xbox Game Pass.
The fourth in the series of excellent open-world racing games by Playground Games is set in Playground's native Britain, and it's the first in the series to offer a fully online, shared world populated by other players.
The other headline feature is dynamic seasons, which dramatically change the environments - along with dynamic weather and time of day. All of these are synchronised across the entire community playing online. There are also dynamic world events, signified by the a blimp that players must race towards.
\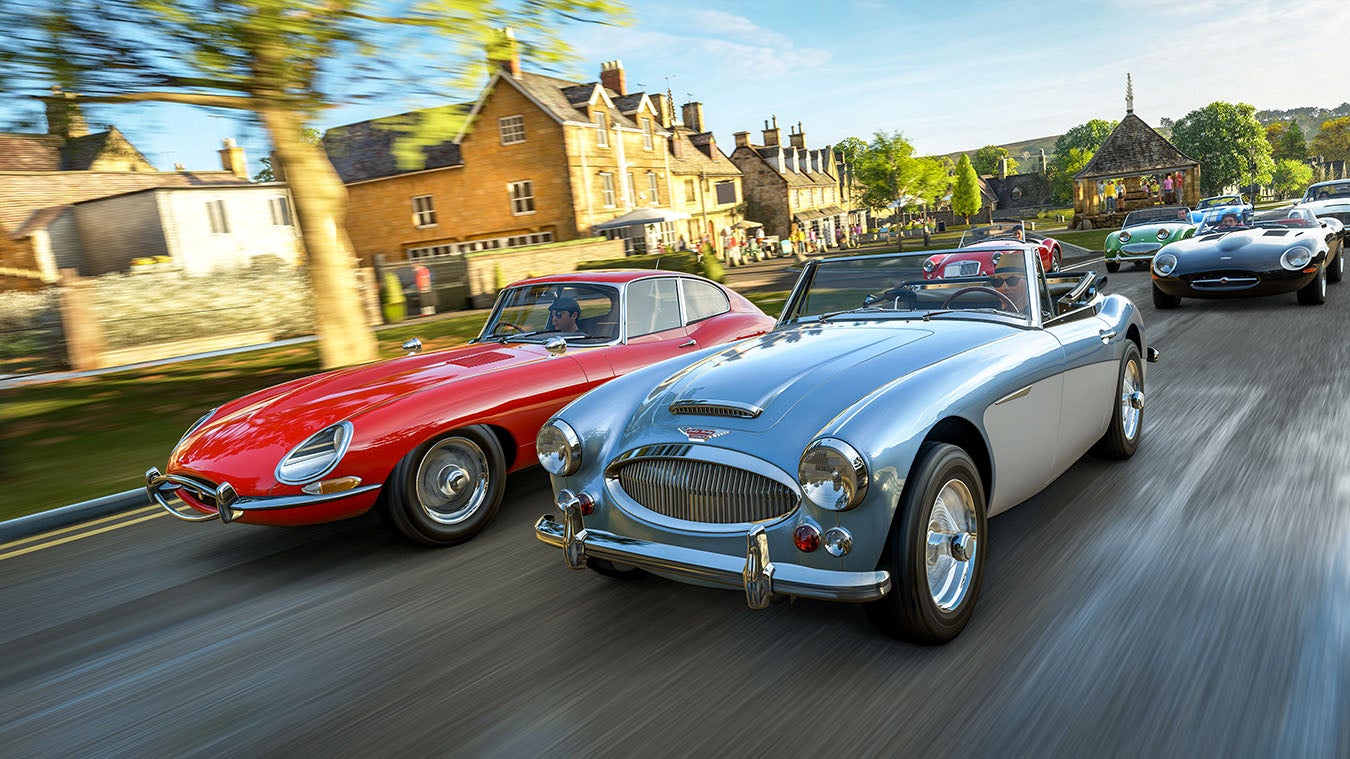 As you might expect, the UK theme is bolstered by some classic British rides, including the McLaren Senna hypercar, the vintage MGB GT and the iconic London taxi. The landscape seems to cover a wide range of British countryside, but the featured city is the Scottish capital Edinburgh - something sure to bring a smile to the face of any Project Gotham Racing fans.
Oh, and there'll be a 60-frames-per-second mode on Xbox One X.
It looks bloody marvellous, to be frank. Roll on October.