Free Forza Horizon 4 update lets you build your own stunt tracks
Torque of the town.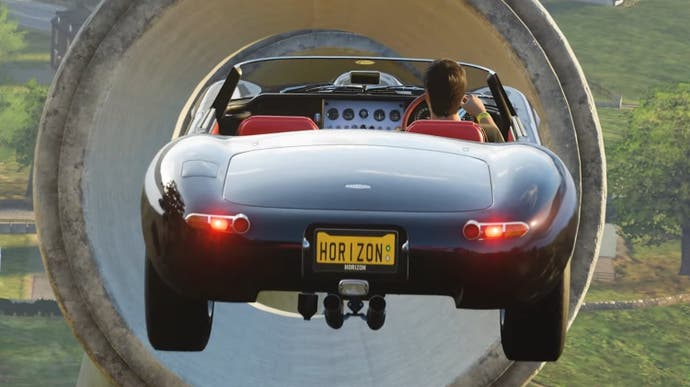 It's been two years since Forza Horizon 4 first zoomed onto our screens, but the team at Playground Games have provided us with yet another surprise twist - as the game is getting a significant free update today.
Players can expect to find a new mode called Super7, which allows players to create individual challenges "based on drift, speed, air and more". The mode is all about celebrating community-created challenges, however, so you can also take on challenges made by other players. When playing Super7 you will be presented with seven randomly selected challenges, and winning all seven in a row will net you an "exclusive reward" of some sort. Hopefully more than just a gold star.
Perhaps the most exciting addition is the Blueprint Builder, which will allow you to enhance your challenges by placing stunts, structures and scenery wherever you desire. Basically Trackmania, but set in some idyllic British countryside.
Forza Horizon 4 recently received a special Xbox Series X/S optimisation patch for the new consoles. While the next-gen upgrade brought the smoothness of 60fps, it also made some compromises on visual features, leading Digital Foundry to declare it something of a mixed air bag.