Forza Horizon 4 best cars: Our best A class, S1 class, drag, drift, dirt and cross country car recommendations
Your vehicles of choice for single-player and multiplayer.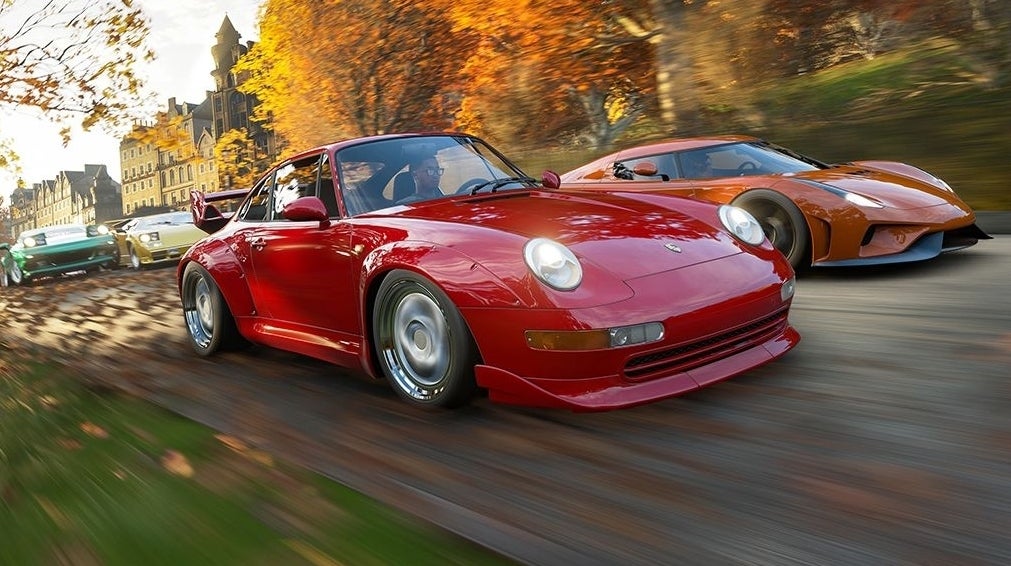 Forza Horizon 4 has over 600 cars in its vast garage, and covers a variety of different driving disciplines, from road racing to cross country, drift to drag.
Confronted with this huge amount of choice it can be hard to know what the Forza Horizon 4's best car is - and indeed there is no one answer.
To an extent, this doesn't matter too much. The game allows for a tremendous amount of customisation and upgrading, and part of the fun can be modding a London taxi cab into a drag race rocket, or a camper van into an S1-class rally car.
However, it's useful to narrow it down if you want to get the most out of each class. This page covers out picks for the best cars in a variety of categories - from the best S1 and A classes to drift and drag types - as well as, of course, our fastest car in Forza Horizon 4 pick.
Meanwhile, if you want to take a break from racing, explore the map and collect some great classic cars, check out our Forza Horizon 4 Barn Finds guide.
Our best car recommendations in Forza Horizon 4 explained
It's worth reiterating there's no single best choice for a best car in Forza Horizon 4 - overall or in any individual category.
Trying to work this out yourself is part of the fun. We encourage you to explore the huge range of cars available, to find cars that suit your driving style - or that you just like the look of - and adapt them to your needs.
That said, some situations require something more specific, while for the Online Adventure and ranked multiplayer modes, you'll need to have a good all-rounder car in each of the game's performance classes. So we've come up with some recommendations for you below.
For each one, we've chosen a car that is relatively easy and inexpensive to get in the game, and also suggested a tuning set-up to download from the community which will optimise the car for the task at hand.
We've also listed a few alternatives that the more adventurous (or rich) driver might like to also seek out.
On this page:
The fastest car in Forza Horizon 4
"Fastest" can mean different things - the fastest accelerating car, the quickest through bends, or the car with the highest top speed.
For the purposes of this guide we'll take it to mean the latter, but keep in mind that you'll need good handling and acceleration too for the car to perform well in most situations.
This would be an excellent choice if you're looking for the best car for speed traps and speed zones.
The absolute fastest car in Forza Horizon 4 is the Ferrari 599XX Evolution, which can be modified to hit an amazing top speed of 320mph. However, it's hard to get, being available only occasionally as a reward car and commanding eye-watering eight-figure sums on the auction house.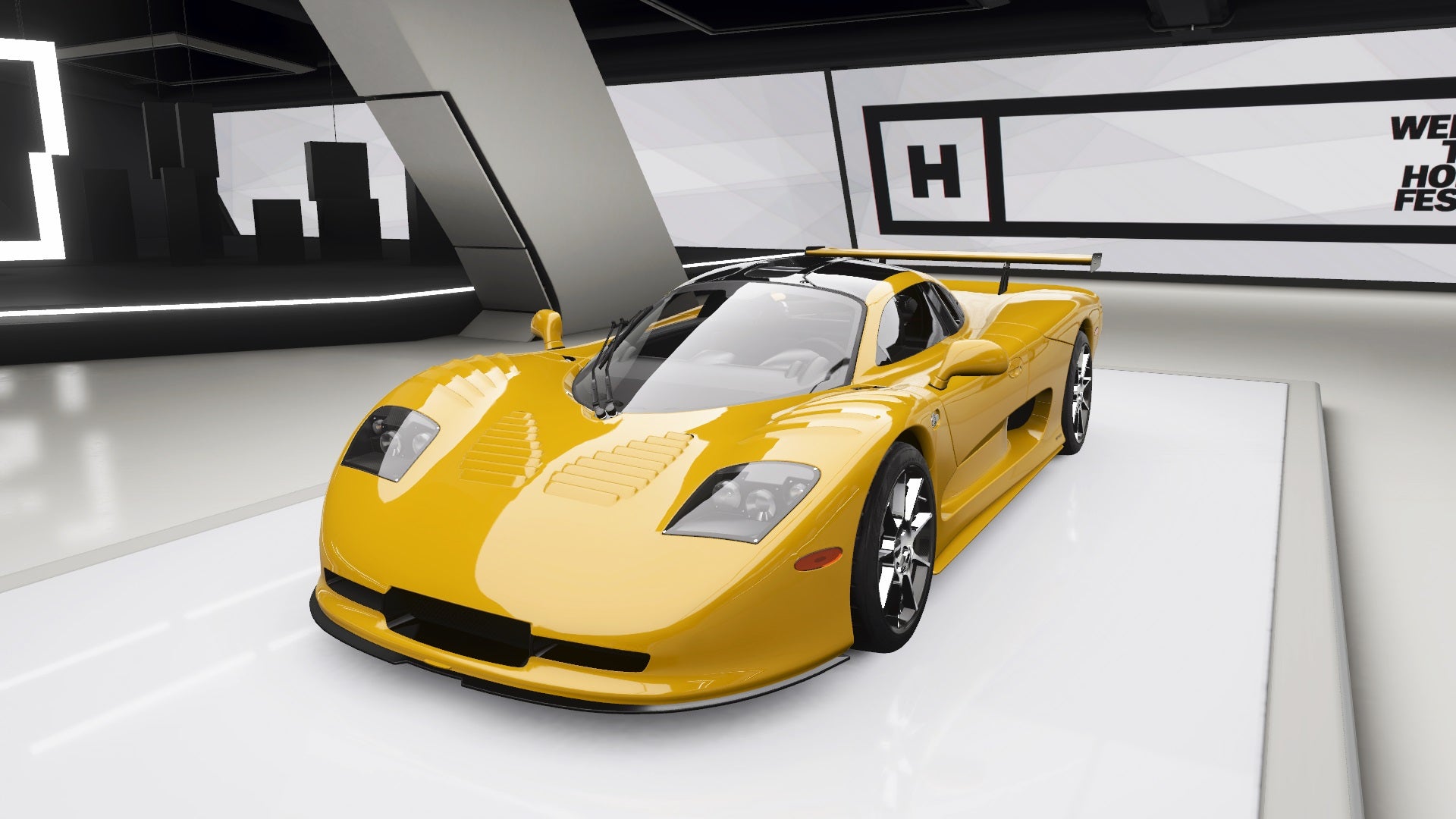 Our pick is the Mosler MT900S. Although it's a reward car, it was gifted to all players on 1st January 2019 after a bug prevented some players from unlocking it - so even if you don't have it in your garage already, it can be picked up fairly cheaply on the auction house.
The Mosler can be modified to hit nearly 300mph, but we recommend sacrificing a little top speed and going for Kammy1001RS's 'BEST' tune, which tops out at 260 or so and handles outrageously well, making it very easy to drive for such a fast car.
The best S1 class car in Forza Horizon 4
For the best cars within the game's performance classes, we're looking for all-round performers in road races - these are cars that will serve you well in ranked multiplayer and online adventure.
As always, we're favouring cars that are relatively easy to acquire and drive. Note that the stock versions of these cars sometimes belong to lower classes, so don't worry if the car looks underpowered when you buy it - it's all about where it lands after applying the right tune.
S1 class is probably the most popular racing class in the game; it's fast enough to be exciting while still feeling manageable. You absolutely need a good S1 all-rounder in your garage.
For a car that balances acceleration, outright speed and smooth, easy handling, we'd recommend one of the following five:
Alfa Romeo 8C Forza Edition
Bugatti EB110 Super Sport
Dodge Viper SRT10 2008
Honda NSX-R 1992
Ford GT 2005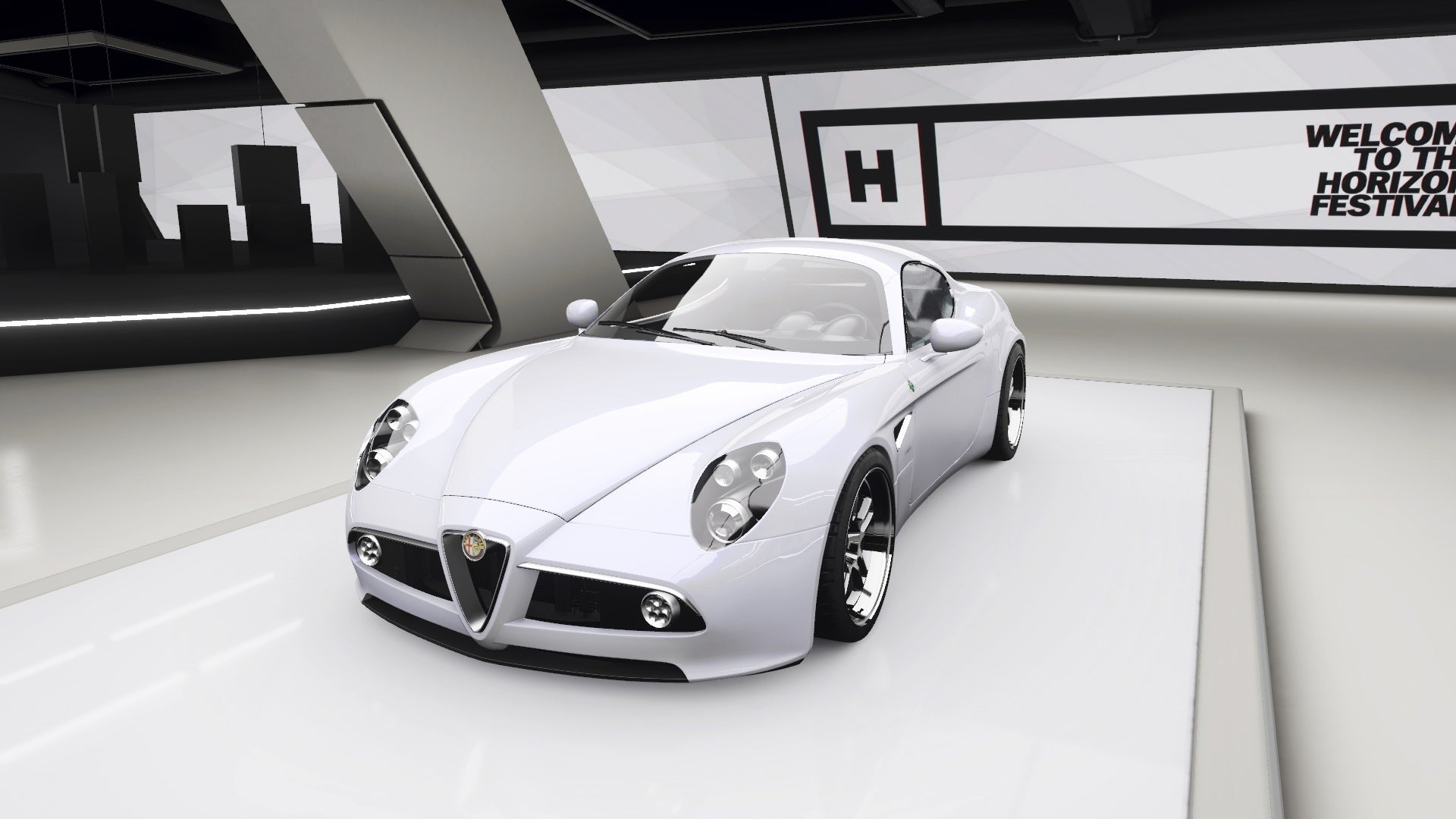 Any of these cars will serve you well. The Bugatti EB110 is tough to beat and has the most striking looks, but you might find the 1.7 million credit price tag (around half that on the auction house) a bit steep.
The Viper, NSX and Ford GT are all available from the showroom - the Dodge and Honda pretty cheaply, although you will need to spend a bit more to tune the A-class NSX up to S1.
Our pick is the Alfa Romeo 8C FE - it's affordable on the auction house for a reward car, it comes with a boost to credit earnings, and we love GTz Marple's 'ACKSPIEL' tune, which preserves the car's looks and sound while handling beautifully (via Johnson Racing on YouTube, as shown below - this channel is a great resource for car and tune picks, and they also keep a useful online spreadsheet of recommendations).
The best A class car in Forza Horizon 4
A class is our favourite class to race in - the field of competing cars is absolutely wide open and the slightly slower pace leads to some tight, close racing. You can find good tunes for a huge variety of A class cars, so do experiment with what's in your garage and find a personal favourite.
For all-round performance, many of the best A class cars in Forza Horizon 4 are actually classic racers: the Alfa Romeo 33 Stradale and Guilia TZ2, the Ford GT40 MKI and MKII, and perhaps best of all, the Shelby Cobra Daytona.
They're all absolutely beautiful, but they're all mighty expensive, too, so you'll need to be lucky or rich to race in one.
The best-handling car in the class is the Lotus 340R, but this tiny track toy has a low top speed so is suitable for short tracks only. Our all-rounder pick is the Subaru Impreza 22B STI from 1998.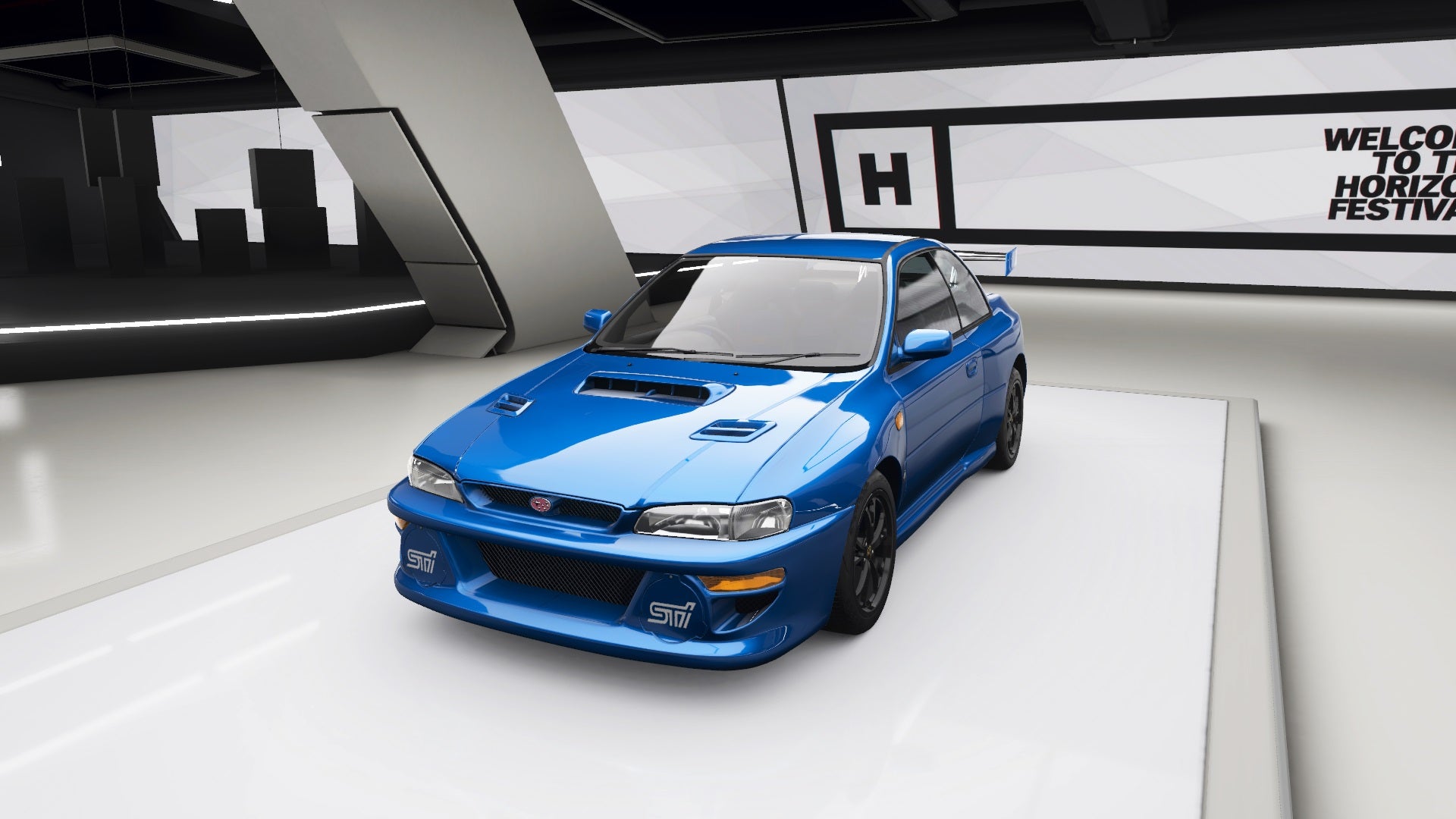 It's a barn find, so it's free - or goes for under 100,000 credits on the auction house if you're impatient.
It handles particularly well in wet or wintry conditions and can be set up as a competitive dirt racer too. We recommend Dream Fiend's 'BEST A CLASS' tune.
The best rally car in Forza Horizon 4
By rally car, we mean the best Forza Horizon 4 dirt car - the best car for taking on rough or loose track surfaces. We're going to focus on S1 class for our pick, though many of these cars start in lower classes and could be successfully modified for A or even B class, too.
You don't have to stick to the rally car classes to get a car that performs well on dirt. Unsurprisingly, some off-roaders do well - the Ariel Nomad is blisteringly quick, if a bit of a handful, or you could use the outlandish Jeep Trailcat with its massive wheels to muscle competitors off the track.
You can even modify some road sports cars into unlikely-looking but competitive S1 dirt racers - including that evergreen Dodge Viper SRT10 2008 and the Porsche Cayman GTS.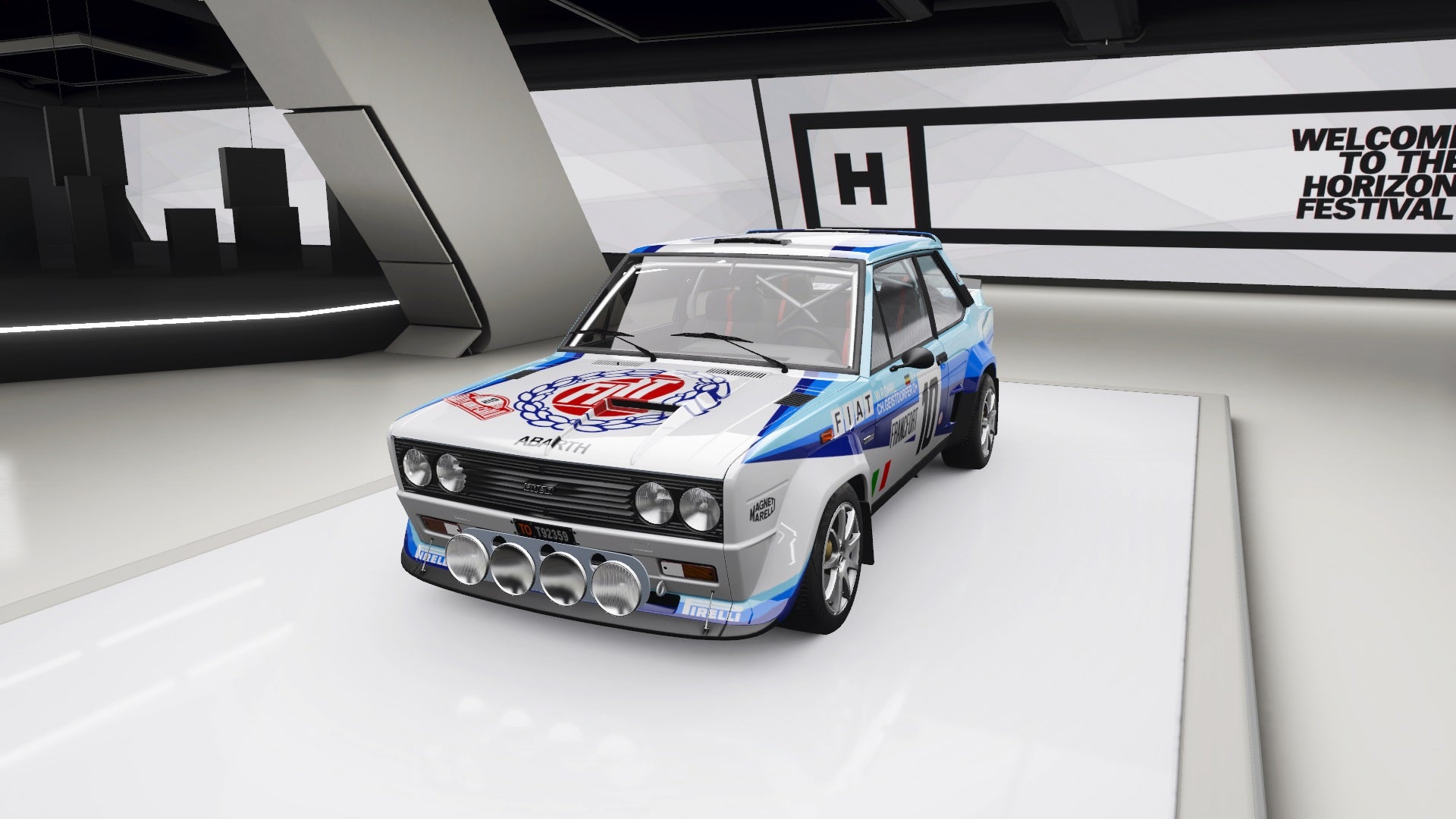 We prefer to take to the dirt in something from the golden age of rallying though, and luckily there are plenty of cars to choose from that look the part while being extremely quick. You won't go wrong with any model of Subaru Impreza.
The Lancia 037 Stradale, the Opel Manta and the Ford Escort RS1800 1977 all modify into great S1 dirt cars. Our favourite, though, is the humble, cheap-to-buy Abarth 131 equipped with the insanely fast zalmoxis91 'MONTSER RALLY' tune (via zalmoxis91 on Reddit - check out his huge spreadsheet of tunes!).
The best off road car in Forza Horizon 4
In this section we'll identify the best Forza Horizon 4 cross country car - the best car to use in the cross country series events that take you completely off the beaten track. This time, we're going to focus on A class for our pick, since it's more common in cross country events.
Although it's fun to try all sorts of vehicles on the off road races, when it comes to performance, your choices here are limited. Even rally cars won't handle the bigger jumps and obstacles that well. You need big wheels, lots of suspension travel and lots of ground clearance.
Buggies like the Ariel Nomad and the Alumi Craft are great on the tighter courses but suffer from a lack of speed, so for all-round performance you need to look at SUVs and off road trucks.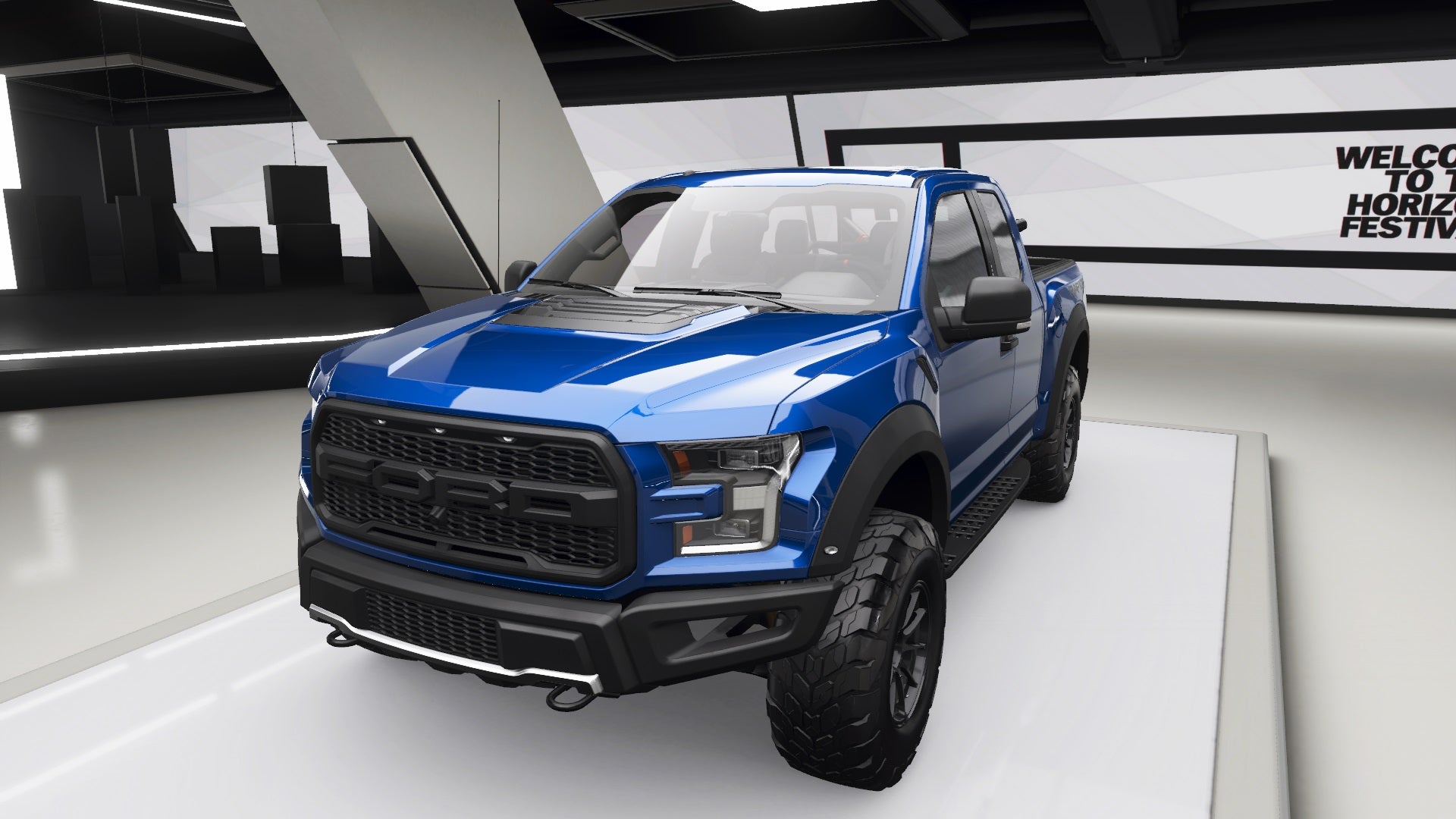 If you prefer to rock a Chelsea tractor, then the Porsche Macan Turbo 2015 is probably your best bet in the Sports Utility Heroes class. But our pick for cross country races is actually America's workhorse - the Ford F-150 Raptor 2017 pickup truck.
It's cheap, Don Joewon Song's 'WORLD RECORD' tune is ridiculously good, and there's something amusing about beating all comers in something so basic.
The best drift car in Forza Horizon 4
Drifting is probably the most demanding discipline in Forza Horizon 4, both in terms of driver skill and car setup. Although you can find all sorts of unlikely vehicles modified for drifting in the tune store, the truth is that you can't beat a bespoke drift car.
(The exception to this is dirt drifting, where you will find a drift-tuned 1945 Willys Jeep, of all things, to be the weapon of choice.)
The problem is that the very best custom drift cars are the Formula Drift series, which can only be bought as DLC (after having been given away as a preorder bonus).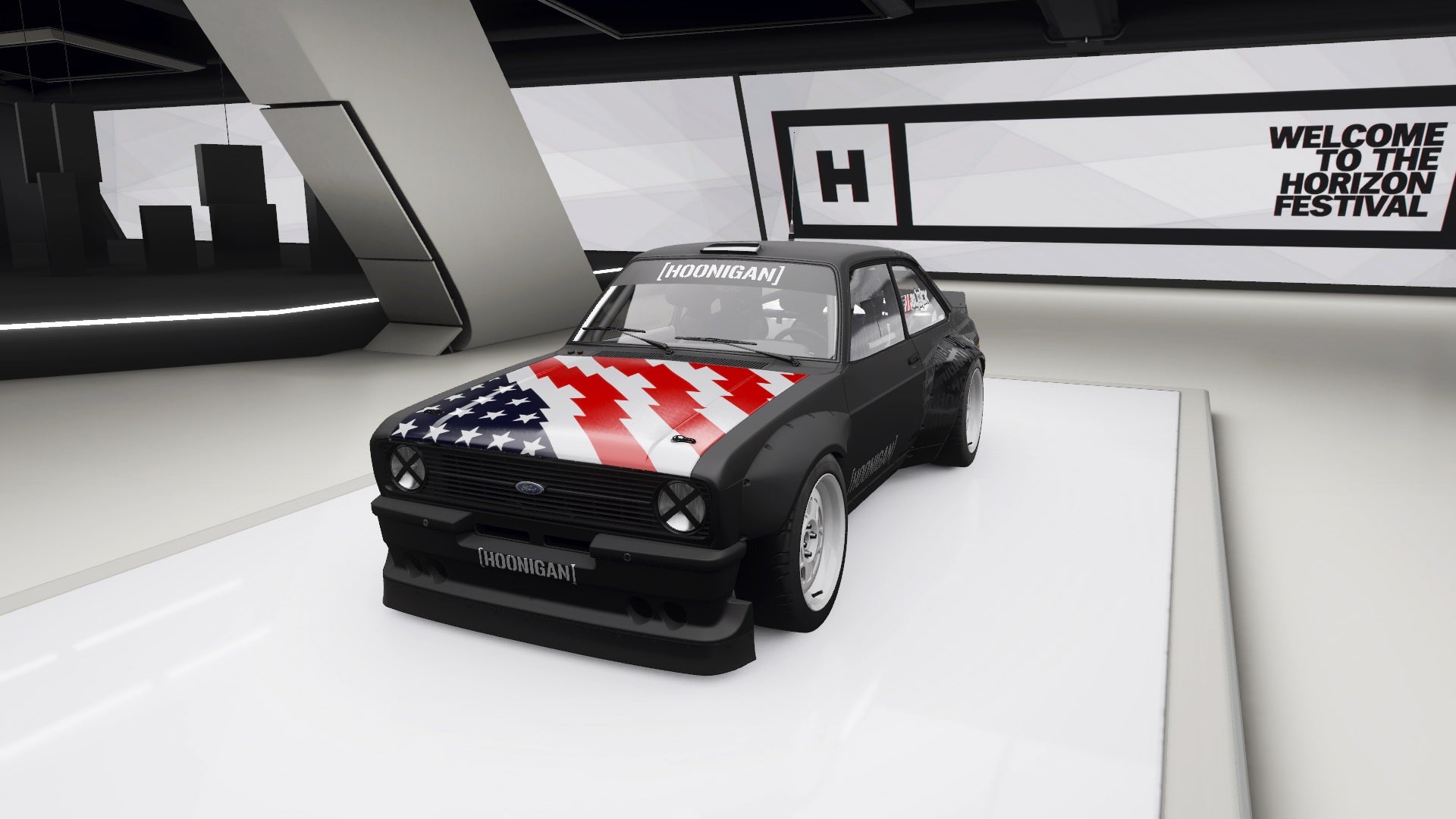 If you can afford it, or happen to have the car pack already, the Formula Drift #43 Dodge Viper SRT10 dominates the leaderboards. A non-DLC alternative is the Ford #25/#88 RTR Mustang, but this reward car is so vanishingly rare that, at time of writing, you can't find it on the auction house at all.
So, in the spirit of accessibility, let us instead recommend the Hoonigan Ford Escort RS1800 1978, which can be bought without breaking the bank from the showroom or auction house and has racked up some respectable scores in its time.
The best drag car in Forza Horizon 4
Unlike drift, drag racing is pretty simple: launch, acceleration and horsepower are the all-important stats. With the right tune, pretty much anything in the game can make a good drag racer.
That said, when it comes to topping the leaderboards, some cars do stand out from the crowd - and sad to say, none is that easy to get. The consensus in the community is that nothing is faster than the Shelby Monaco King Cobra - but this is a DLC car.
If you don't mind shelling out, or have an edition of the game with the Car Pass included, this should be your pick. Next fastest is probably the Porsche 906 Carrera 6, but this reward car rarely appears on the auction house.
The McLaren F1 GT is very quick and freely available from showroom or auction house, but prices run into the millions.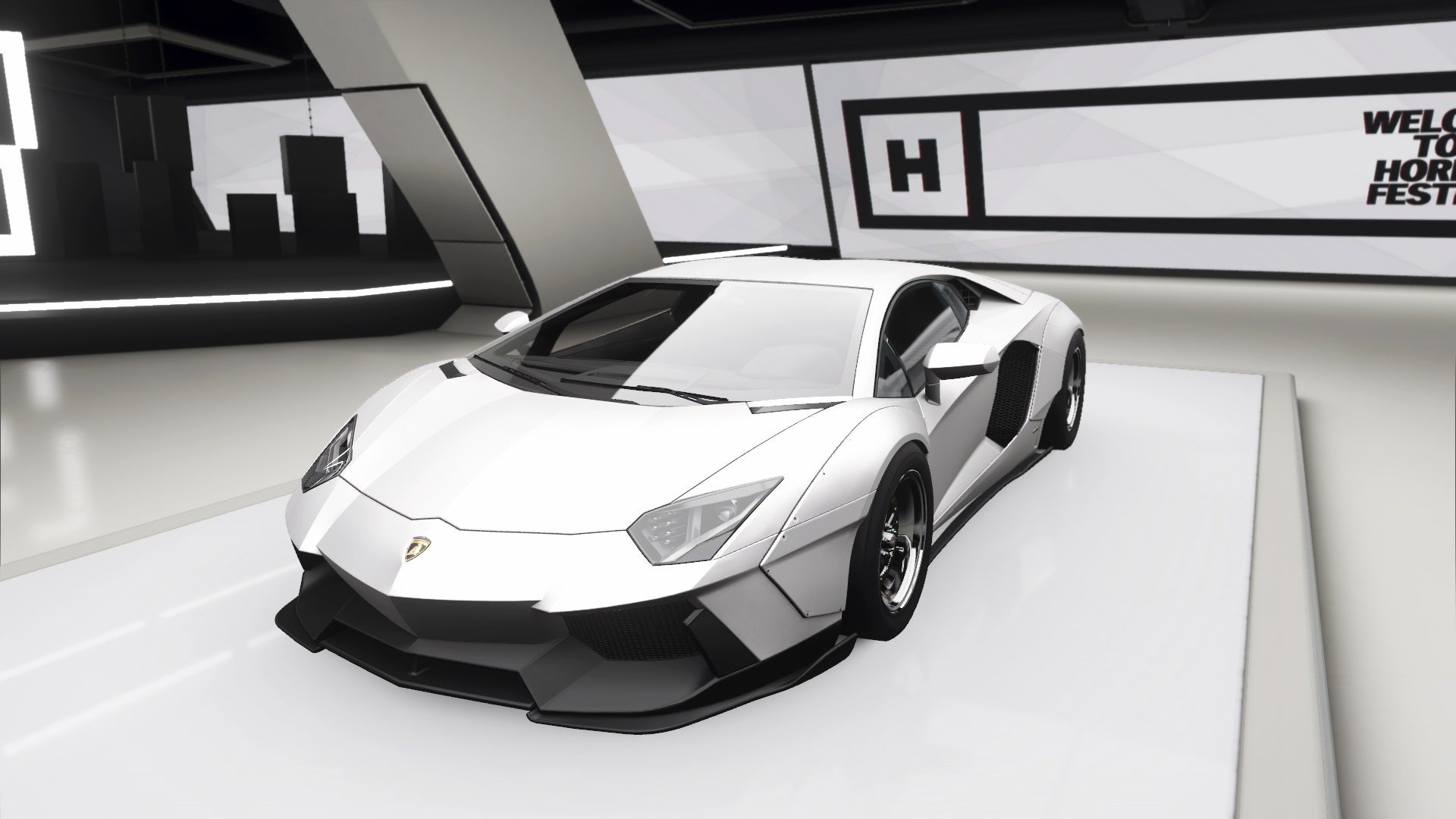 So for a great all-purpose drag car with a halfway sensible price tag, our choice is the Lamborghini Aventador LP700-4 Forza Edition, a reward car which can be found on the auction house for under a million credits.
It will even drag race pretty well in its stock tune, which has almost 1700 horsepower! For maximum performance, use II Stigz II's '7.140 DRAG (ACS)' tune, though you will need to learn the auto clutch slip technique to use it properly (via APEX Predator on YouTube - link to the clutch technique in the description).