Forgotten Realms writer joins Baldur's Gate: Enhanced Edition team
Gross, Dave.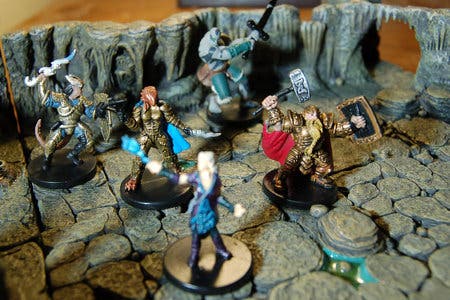 Dave Gross, a writer steeped in Dungeons & Dragons history, has joined the Baldur's Gate: Enhanced Edition team.
He's written two Forgotten Realms books - Black Wolf and Lord of Stormweather - as well as Pathfinder Tales books Price of Wolves and Master of Devils. He also co-authored Winter Witch. Gross was editor of TSR (publisher of D&D) magazine Polyhedron Newszine, too.
"I was sitting in a coffee shop complaining about the lack of classic RPGs for the iPad, when Trent [Oster] appeared in a sulphurous cloud and said, 'Have I got a job for you,'" commented Gross.
Trent Oster works at Beamdog, the digital publisher in charge of Baldur's Gate: Enhanced Edition. Overhaul Games is the team developing the game.
The reworked version of BioWare's famous role-playing game will be released on PC, Mac and iPad this summer.
Dave Gross can be found on Twitter.