First The Long Dark gameplay footage released
Chilly.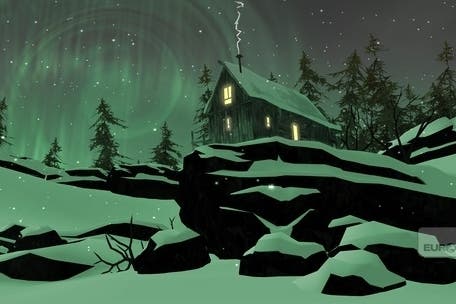 Hinterland has released the first gameplay footage of its first-person survival sim The Long Dark.
The video clip, narrated by Hinterland chief Raphael van Lierop, shows how you'll struggle to survive in freezing conditions, battling wild animals, hunger and even other survivors in a North American wilderness.
The Long Dark is a Canadian Kickstarter project made by former Relic, Riot, Volition and BioWare developers.
Creative director Raphael van Lierop previously directed Warhammer 40,000: Space Marine and served as narrative director on Far Cry 3. Writer Marianne Krawczyk penned the main three entries in the God of War series. Art director Hokyo Lim set the look for League of Legends and The Unfinished Swan. Technical director Alan Lawrance was previously senior programmer on the Saints Row series. And audio director David Chan handled the sound in Mass Effect and Knights of the Old Republic.
The Kickstarter calls for $200,000. At the time of publication, it had raised $116,793 with eight days to go. All being well, the first chapter of The Long Dark will be released in October 2014 for PC, Mac and Linux.