First Modern Warfare 3 DLC release date and details
Infinity Ward explains who gets what and when.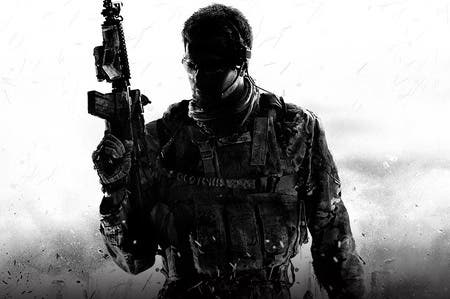 The first two Modern Warfare 3 DLC 'drops' for Xbox 360 premium Elite members arrives on 24th January, Activision has announced.
You'll be getting two new multiplayer maps. Liberation is a sniper-friendly map set in New York's Central Park, while Piazza takes the action to a seaside village in Italy.
Infinity Ward creative strategist Robert Bowling told Eurogamer that there is not yet a confirmed date for when PlayStation 3 and PC subscribers can get their hands on the content, but "they will be staggered after the Xbox release."
The release is the first fruits of Activision's new approach to Call of Duty DLC. Premium Elite members can expect around 20 of these bite-sized DLC drops between now and November. The bits of content will be bundled together into traditional DLC packs every few months for regular console users, with the first of those due some time in March.
"The first content drop will be traditional multiplayer maps with Park [Liberation] and Coast [Piazza]," explained Bowling.
"In the future we hope to do a whole variety of stuff. New game modes that we've never seen before, missions, spec ops mission, spec ops survival modes and a whole variety of other stuff that we're looking to experiment with as well.
"That's what I love about this season of content - because we're doing it in a different way, because we get to release stuff early for Elite subs and get feedback before the collections come out, that will help dictate and change our design strategy for future DLC as we're moving forward. We hope to try out a bunch of different stuff - more than just the traditional 'more maps to play on'."
Elite members can expect a total of five pieces of new content in the next three months, with the next due in mid Febraury
Bowling also shed a little light on exactly how development of DLC is managed across three separate studios - Infinity Ward, Sledgehammer and Singularity-developer Raven Software.
"All three developers are contributing to the season - Infinity Ward, Sledgehammer and Raven Software," he said.
"How we've set it up is not really dictating who works on what. We've said to each team, just go out and create what you think is fun. Don't worry how it fits into the game. If you want to tie it into the game in some way do it but just have fun with it.
"Then we all come together as we're working and see where everyone is at, how polished it is, what direction it's going in and then pick the best of the best and start creating the packs out of that. We really didn't try and restrain anyone too much."
If all goes to plan, Modern Warfare 3 will see more DLC content than any other Call of Duty title to date. However, Bowling stressed that this extra burden shouldn't distract Infinity Ward from making a start on its next title.
"Well, it's definitely a unique development schedule but unlike before when we were solely responsible for post-launch support, this time we have three developers - three amazing teams that are contributing to the whole season," he explained.
"It's not a strain just on Infinity Ward. We're contributing what we think will be good for the game, Raven is doing stuff, Sledgehammer is doing stuff. So, I think with that combined development power it's something that we can easily handle and not worry about it impacting our future development."
Of the first two maps due out later this month, Bowling singled out Piazza for special mention.
"It's the seaside village in Italy. Just visually alone it's a beautiful map - this mountainside village on the ocean. Not only visually, but the gameplay it offers is very unique to anything else in Modern Warfare 3.
"It's an uphill battle... the verticality of it... there's so much dynamic gameplay. Simply because of that I think it stands out among anything you have in the game currently and anything in the content drop that comes with it."
The latest installment in the annual Call of Duty juggernaut launched back in November to predictably massive sales. Refer back to our 8/10 Modern Warfare 3 review for more details.