Modern Warfare 3 day 1 shipments "largest in history"
And COD Elite "exceeds optimistic expectations".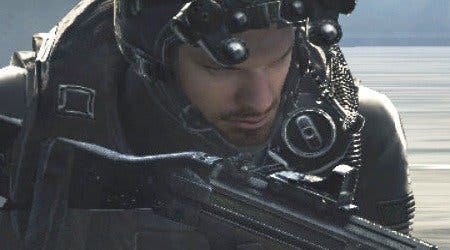 Call of Duty: Modern Warfare 3 day-one shipments are the largest for any game ever, Activision has said.
"The record number of pre-orders from Modern Warfare 3 drove the largest day-one shipments in our history, and in the industry's history," said Activision Publishing CEO Eric Hirshberg during an earnings call last night (transcript on Seeking Alpha).
Modern Warfare 3 launched worldwide yesterday, but no sales figures have yet been released.
Hirshberg said more than 1.5 million people queued at 13,000 shops at midnight on Monday to buy Modern Warfare 3, "making it the largest retail release in Activision's history and in the industry's history".
Major UK game outlets told Eurogamer earlier this week that Modern Warfare 3 had been their most pre-ordered title ever.
Popularity for Call of Duty has extended to multiplayer social network and stat-tracking application Call of Duty: Elite.
"We've already had an incredible response to Call of Duty: Elite from the moment it went live," said Hirshberg, who has nothing to do with Hershey's.
"Player registration requests for our new live services have exceeded even our most optimistic expectations, which have created some bottlenecks in the registration process.
"We've already registered over 1 million players, and we've been working round-the-clock to increase registration capacity as quickly as possible.
"Keep in mind," he added, "these issues have no impact on players' ability to play Call of Duty: Modern Warfare 3."
Eurogamer's Modern Warfare 3 review awarded 8/10.
"Its exuberant blend of testicular bravado and blockbuster gloss ensures that Call of Duty retains its crown as the shooter genre's biggest, boldest rollercoaster ride for at least one more year," wrote reviewer Dan Whitehead.