First Modern Warfare 3 DLC drop dated for PS3
But still no word on PC release.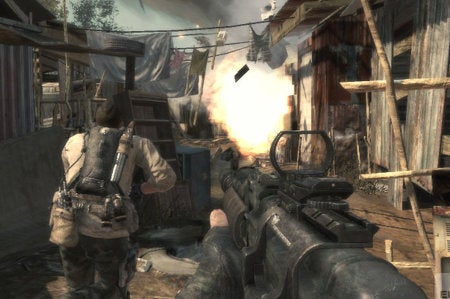 PlayStation 3 Call of Duty Elite premium members can download the first Modern Warfare 3 DLC add-on from 28th February, publisher Activision has announced.
It's the same two maps - Piazza and Liberation - that debuted on Xbox 360 last month.
There's no word on when PC and non-Elite subscribers can get their hands on the maps.
As previously reported, the new maps are the first installment in a nine-month DLC program that will see around 20 different add-ons released for last year's Infinity Ward/Sledgehammer-developed shooter.