First images of Just Cause 3 teased - rumour
Either that or Mad Max, anyway.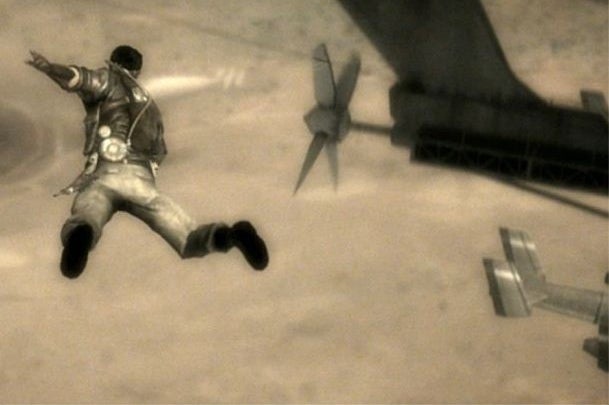 Just Cause 2 developer Avalanche Studios has teased a couple of images that appear to be from a new Just Cause game.
Earlier today Avalanche Studios CEO Christofer Sundberg tweeted the following image of a man who looks a bit like series stalwart Rico Rodriguez hopping out of a plane. Or possibly about to grapple onto one. We're not really sure.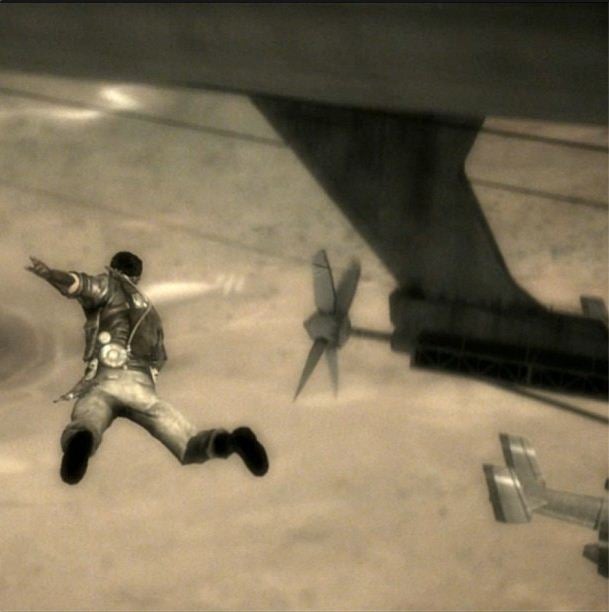 "Is it a bird? Is it a plane? #yearoftheavalanche #avalanchestudios @ Avalanche Studios," wrote Sundberg.
A couple of weeks ago Sundberg tweeted the following image of a man on a bike.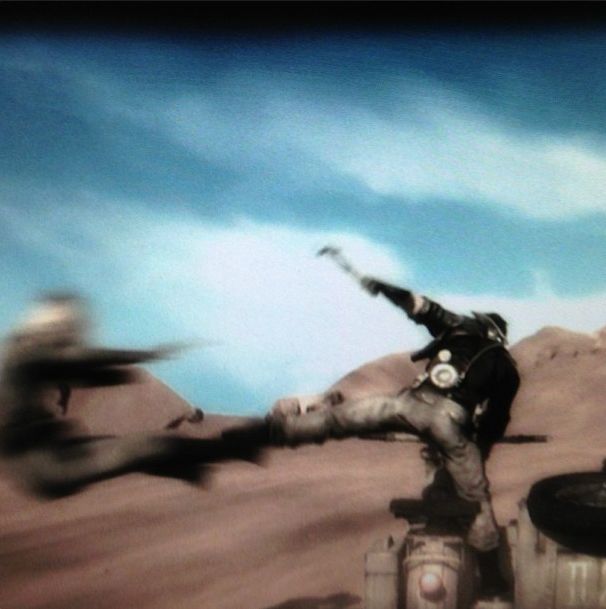 Initially, this was believed to be from a Mad Max game that Avalanche is allegedly working on. It is set in a desert environment with rugged looking men on bikes, after all. Look closely, however, and you'll see that the man in the sky in latest pic has the same medallion-looking thing strapped above his hip indicating that these are from the same game. Maybe it's just me, but I think Rodriguez on a bike makes more sense than Max falling from a plane.
A third Just Cause game has been in the works for a long time and was thought to be in development in late 2011. Kotaku internet sleuth Superannuation deduced from Sundberg's LinkedIn profile that he was working on a "Sandbox Action Game" for Square Enix, that "is being developed at Avalanche Studios New York studio and is scheduled for completion in June 2015 for next generation console platforms." This is believed to be Just Cause 3.
Ostensibly Just Cause 3 is the studio's mysterious title codenamed Project Mamba, which Superannuation deduced from a job listing would contain "asynchronous multiplayer technologies" and "web based tools," as well as mobile applications.