First Call of Duty: Modern Warfare 3 DLC release date revealed
For Elite subscribers.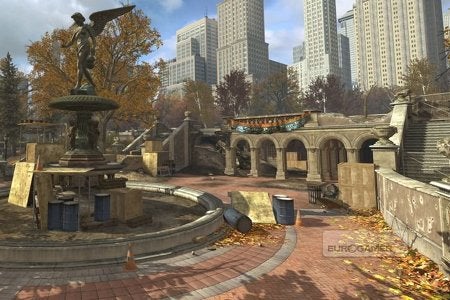 The first Call of Duty: Modern Warfare 3 DLC launches on 24th January 2012, Infinity Ward has announced.
That is, if you're a Call of Duty Elite subscriber and you own an Xbox 360.
The "full season of content for Modern Warfare 3 kicks off for Elite subscribers 24th January on Xbox Live," Infinity Ward creative strategist said on the Call of Duty Elite exclusive show Roll Call (you have to be a premium member to watch it).
As is gaming tradition, the Call of Duty DLC launches first on Xbox 360. PC and PlayStation 3 release dates remain unannounced.
Bowling said January's DLC includes Spec Ops content and "a variety of things that players have never seen before". Three developers are working on MW3 DLC: Infinity Ward, Sledgehammer Games and Raven Software.
Activision said more information will be announced in January.
If you pay for a premium Call of Duty Elite subscription (£34.99) you get 20 pieces of DLC over nine months. The add-ons will be delivered no more than one month apart from one another.