Final Fantasy 8 is now on Steam
Includes Chocobo World for the first time in the west.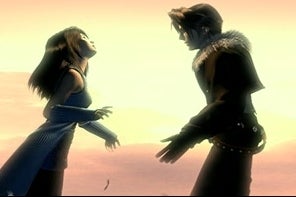 Final Fantasy 8, the one about that moody guy with the fur-collared jacket, has arrived on PC today via Steam and "other e-tailers," Square Enix has announced.
Priced at £9.99 / €12.99 / $11.99, this renovated version is optimised for HD PCs and hosts some new features like a "Magic Booster" that allows players to carry more spells, the Chocobo World mini-game that was previously only available in Japan (via the never-released-in-the-west Pocket Station peripheral), and achievements.
According to Square Enix, Final Fantasy 8 was the fastest-selling game in the series prior to Final Fantasy 13, having sold over 8.5 million copies worldwide.