FIFA 19's The Journey begins with an awesome throwback to 60s football and some legendary commentary
Oh brilliant! Oh yes! Oh yes!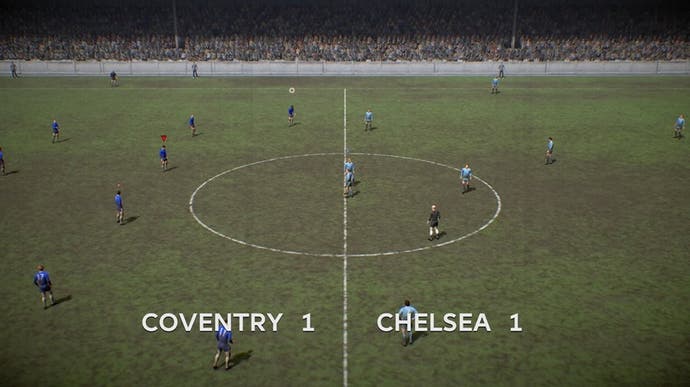 FIFA 19's story mode, The Journey begins with a super cool nod to 1960s football.
THERE MAY BE SPOILERS AHEAD.
Champions, which concludes The Journey trilogy, begins with a match set in the late 60s. You play as Jim Hunter, Alex Hunter's grandfather, who turns out in the colours of your favourite team (in my case, Chelsea) away at Coventry. Hunter's on the hunt for his hundredth career goal. Bit of a legend, is old Jim.
There's a lot that's fantastic about this one-off match. The pitch is boggy, the haircuts era-appropriate, the graphics retro (complete with lines that run across the screen) and there's even a big flashing REPLAY message. Here's how it looks: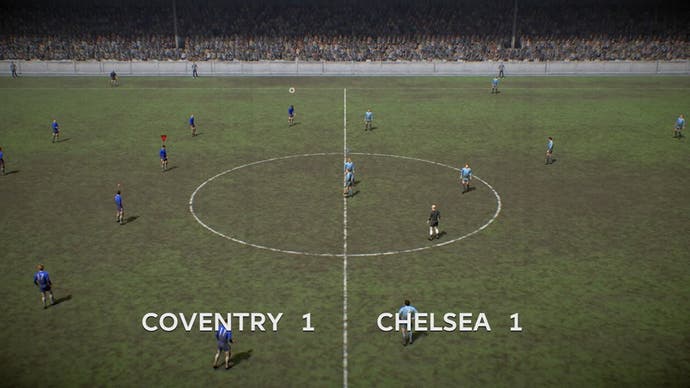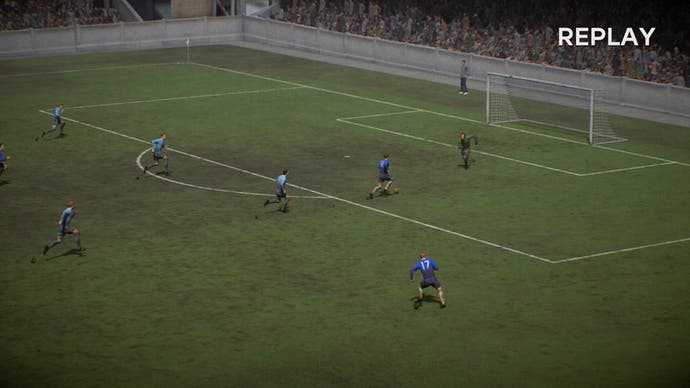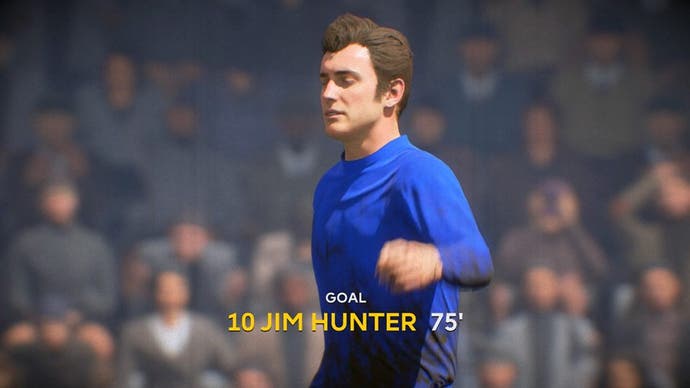 Best of all, though, the match has custom commentary from the legendary John Motson, who EA Sports has pulled out of retirement to lend his unmistakable tones to the game. Motson commentates the game as if it's being played in the late 60s, and at one point mentions FIFA will introduce the two yellows and a red card system for the 1970 World Cup. It's awesome!
You can watch the entire thing in the video below, if you fancy it.
It's worth playing The Journey in FIFA 19 and finishing this opening retro match, as doing so will unlock 77-rated Jim Hunter and an old football for use in Ultimate Team.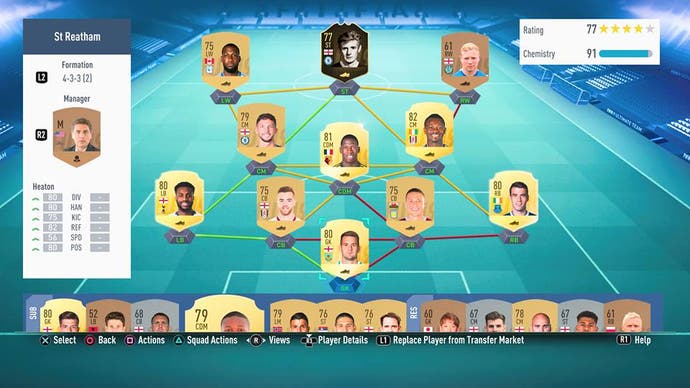 As I wrote in my FIFA 19 review, I feel like the charming but silly The Journey has run its course, but this opening match is a wonderful touch from EA Sports. Well done!