EA details key gameplay changes for FIFA 20 before it's even announced the game
And explains why they weren't patched in for FIFA 19.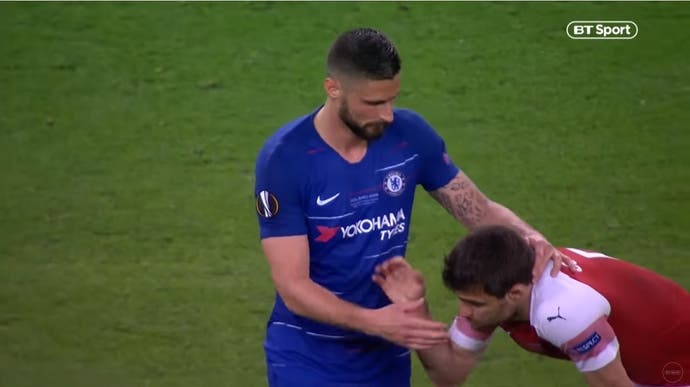 EA has taken the unusual step of revealing key gameplay changes coming to FIFA 20 before it's even announced the game.
In a blog post, EA Sports discussed a raft of gameplay improvements coming to the "next product iteration", aka FIFA 20.
On the list are welcome improvements to AI defending, 1v1 shooting consistency, timed finishing, volley crossing and shooting, chained skill moves, set-piece positioning, manual goalkeeper movement, passing, and player switching.
The changes to AI defending are perhaps the headline here. The defending systems are being renewed, EA said, with revised positioning and adjustment "to the cadence and flow on the pitch". Crucially, "manual defending will be emphasised and result in more rewarding results for those who do so".
There's a new "planned tackling" system, too, that favours manual tackling by making sure the defender that tries the tackle does so "in a favourable context to your team". EA provides the example of recovering the ball or kicking the ball to a nearby teammate when tackling.
And it sounds like EA is nerfing auto-tackling and auto-block. "This will make manual defending not only more effective, but also more rewarding."
All in all, this is great news for FIFA 20, but one question the developers face from players is, why wasn't all this stuff patched into FIFA 19? It's not as if the community has been shy of making vocal its calls for many of the changes outlined here. Perhaps in anticipation of this reaction, EA explained its position.
"Although we always make an effort to deliver a refined gameplay system, there are certain changes that become more difficult to address mid-cycle," EA Sports said.
"Take FIFA 19 and AI Defending as a key feedback example. AI Defending has broad impact on multiple in-game mechanics. In order to tune AI Defending appropriately, the team needs enough time to adjust for the impact it will have on other functions on the pitch. This is unlike First-timed Shots accuracy, which are an isolated mechanic that can be tuned without impacting other areas of gameplay."
While I've already seen a degree of cynicism about EA's FIFA 20 gameplay news, if EA Sports can successfully implement everything it's outlined in its blog post, this year's game will be all the better for it. But all these gameplay changes must be considered in the context of other issues with FIFA 19, specifically Ultimate Team, that EA has yet to address.
EA will reveal FIFA 20 on 8th June on an EA Play livestream. Expect more then.