FIFA 19 pros soon won't be able to use all the best FUT players in tournaments
Icon or just con?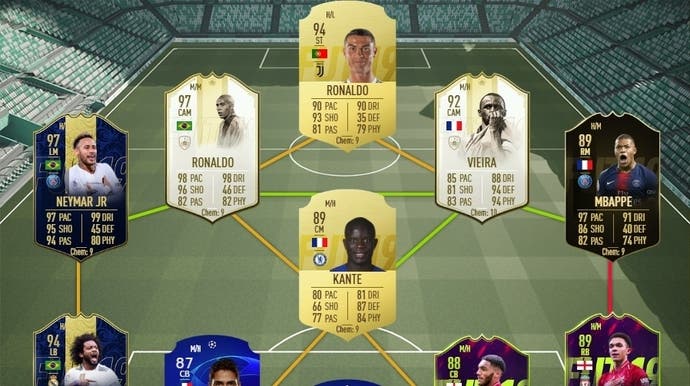 Anyone who's watched a FIFA tournament will know that most of the teams used are packed with the best players to be had from the Ultimate Team mode. These teams are filled with Icons - amazing players from yesteryear with, invariably, incredible stats - as well as special versions of current players that come with better stats than their base cards have. Without restrictions in place on which cards can be used for teams in tournaments, not only is there a disparity between the haves and have nots (or, as some say, those who've paid to win and those who haven't), but you see most teams use pretty much the same players across the board: Messi, Ronaldo (old and new), Gullit, Modric - that sort of thing.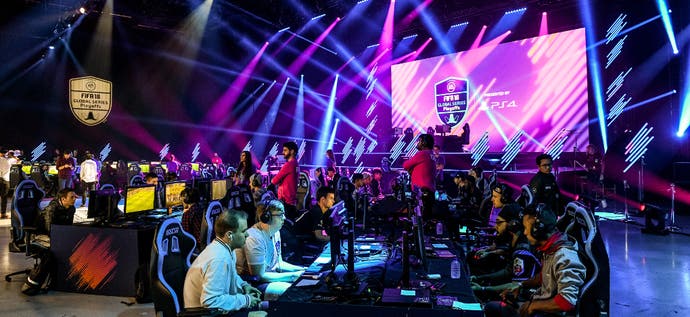 Now, EA has done something to tackle this issue, adding squad restrictions for the last two qualifiers of the season. This means the pros can't simply pack their teams with all the best players as they bid to qualify for the FIFA 19 Global Series Playoffs, and, after that, the FIFA eWorld Cup 2019 itself.
The new rules mean you can only include a maximum of two Icon cards, a maximum of one 95+-rated non-Icon player, and a maximum of two 90-94-rated non-Icon players in your team. All other players must be rated 89 or lower.
This decision has gone down well with the FIFA community, which hopes it'll make for a more interesting watch. It's seen as levelling the playing field, and makes the kind of team used by the pros closer to the kind of team the average FUT fan might have. And while the restrictions sound like they'll significantly nerf the quality of the teams on show, fans have already pointed out you can build a pretty incredible team under the new rules.
However, not everyone is happy with EA's new way. Some pro players have expressed concern about the timing of the change, while admitting it's good for the game. The issue here is implementing restrictions now invalidates the hard work many have put in since FIFA 19 came out to build their ultimate teams.
London-based FIFA pro Ryan Pessoa called the move "backwards".
"We've had a long gap between qualifiers so players may have now decided to invest some money to bolster their squad," Pessoa said in a tweet, "are you going to give them the money they spent back? You throw this curveball when we are in March it's useless."
So let me get this straight.
We start the year complaining that P2W players get an advantage in qualifiers, which was very evident @ the START of the year. Players who didn't heavily invest, spent a lot of time grinding to earn many coins to get a team good enough to compete (1) pic.twitter.com/MaH40a8NAw

— Ryan Pessoa (@RyanPessoa) March 9, 2019
Despite these concerns, the changes look like they're going ahead, which means the FIFA pros will have to think again about the makeup of their teams, throw many of the Icons they've grinded for over the past few months out the window, and get creative. Meanwhile, fans are wondering if this is the first step in a sweeping change set for competitive FUT. Could these squad restrictions be added to the game's infamous Weekend League?