Familiar faces return in latest Star Wars Jedi: Survivor trailer
Have a Luke at this.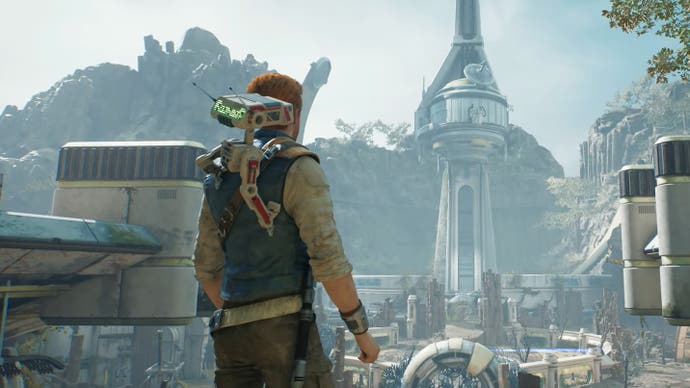 The story trailer for Star Wars Jedi: Survivor has arrived, giving us a closer look at some of Cal Kestis' traversal techniques as well as some familiar faces.
Those familiar faces are Merrin and Greez, albeit with new looks (after all, Survivor takes place five years after the events of Fallen Order). Merrin has a new hairstyle, while Greez has a new arm.
Additionally, this trailer shows us Cal using his ascension cable for climbing and crossing, as well as the young Jedi visiting the ecumenopolis planet of Coruscant. And, of course, there is plenty of lightsaber and blaster action to feast your eyes on. You can have a watch for yourself below:
"The dark times are closing in as Cal Kestis seeks out a safe haven far from the reach of the Empire," reads the video's official synopsis.
"Five years after the events of Star Wars Jedi: Fallen Order, a more mature Cal Kestis must look beyond his lightsaber to find his destiny in the shadow of the Empire."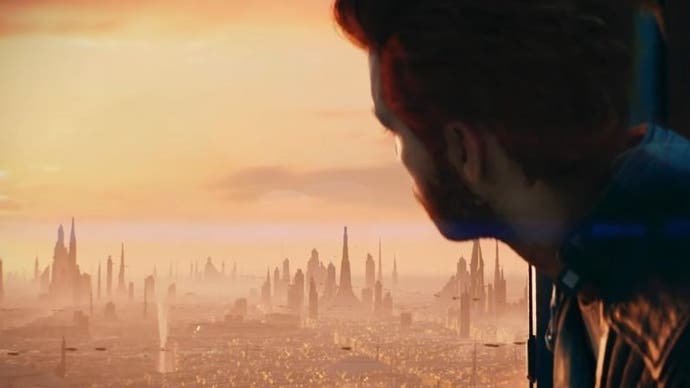 Game director Stig Asmussen recently revealed he wants to make the story of Cal Kestis a trilogy.
"I always wanted to see this as a trilogy," Asumussen stated earlier this year. "How can we take Cal and the crew to new places beyond what we were doing in the first game?
"We had a pretty decent idea of the timeframe where we wanted Survivor to take place, what the stakes were going to be, what the tone of the game was going to be, what Cal was going to be up against, and how the crew was going to factor into that. And there's ideas of what we could do beyond that as well."
Star Wars Jedi: Survivor is set to launch on 28th April for PlayStation 5, Xbox Series X/S and Windows PC.