Fallout comes to Minecraft
Sounds pretty S.P.E.C.I.A.L.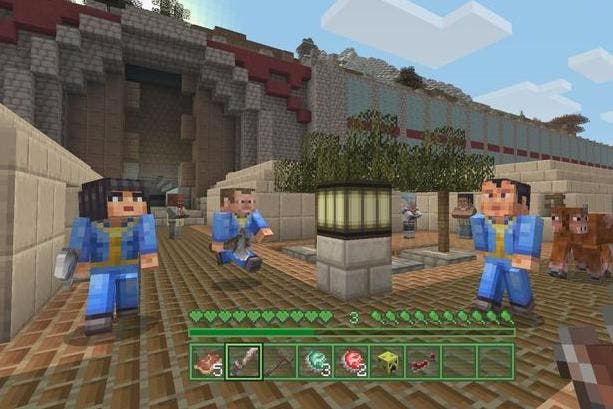 A new Fallout-themed pack is heading to Minecraft's console versions, bringing fan favourites from the post-apocalyptic universe to Xbox One, PlayStation 4, PlayStation 3, Xbox 360, Vita and Wii U editions of the game. I think that's pretty much all of them.
The UI has been given a slight makeover, being lent the green tinge of Fallout's Pip-boy, while characters such as Fallout Boy, Nick Valentine and Tinker Tom will be among 44 new skins available. Elsewhere, some of the enemy characters have been given appropriate makeovers for the new pack.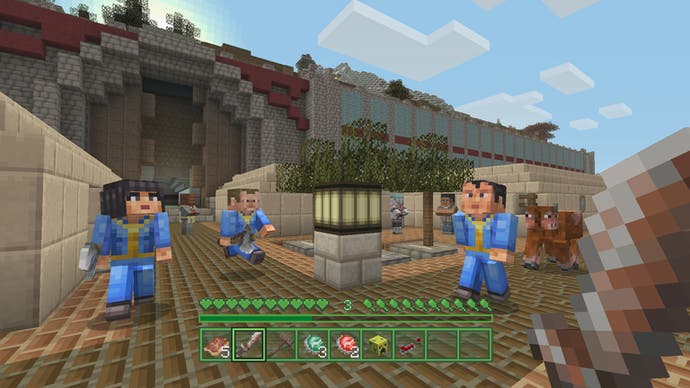 It's available 'soon', and will set you back $5.99.