Fallout 76 level map zones explained
Where to go - and not to go - on Fallout 76's map when you are a low level.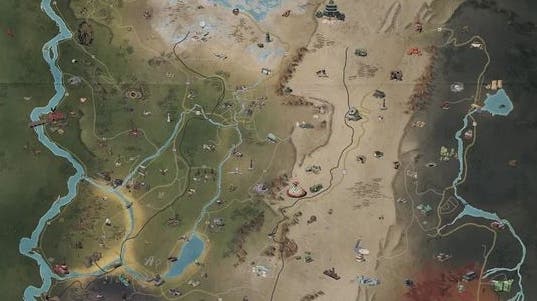 The Fallout 76 map is one of the largest in series history - which comes in handy for an expansive online-only game.
As useful as mission waypoints are, learning the general layout of the map helps to know where not to tread lightly, since it's split into level zones.
Fallout 76 level zones map
Something that might not be immediately obvious is that the map is split into level zones. This means the enemies you find in specific regions can vary quite dramatically.
They are as follows:
The Forest - Levels 1 to 10
Toxic Valley - Levels 10 to 25
Savage Divide - Levels 15 to 99
Ash Heap - Levels 25 to 35
The Mire - Levels 30 to 99
Cranberry Bog - Levels 35 to 99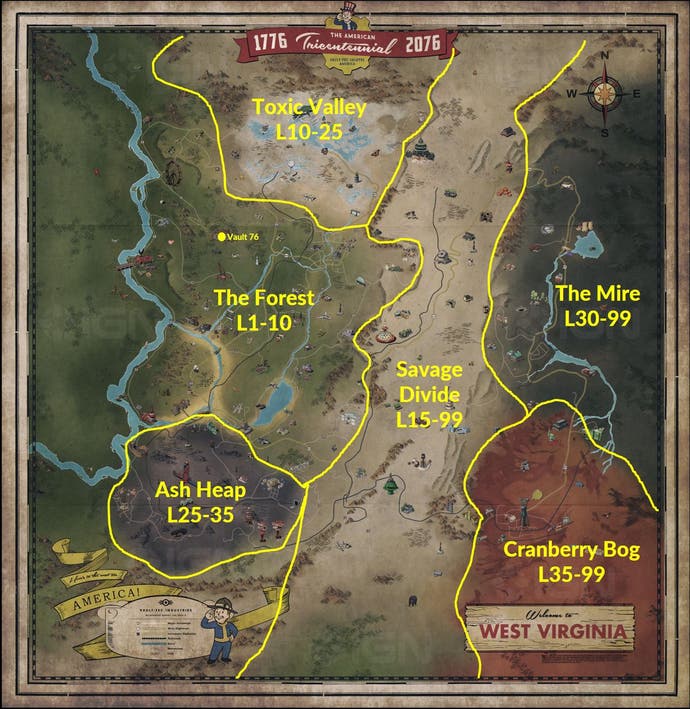 Thanks to TheRealBoylston for supplying the above.
This is worth noting since a set range of enemies (and levels) can spawn at random throughout these regions. One example is at Workshop locations, which assigns one set of enemies from a pool according to the area it's set in. So if you're in the Forest, you shouldn't face anything higher than Level 10 - whereas other places could be much higher.