Fable: The Journey dev Lionhead turns to new projects as layoffs hit
Microsoft expects less than 10% of workforce will be let go.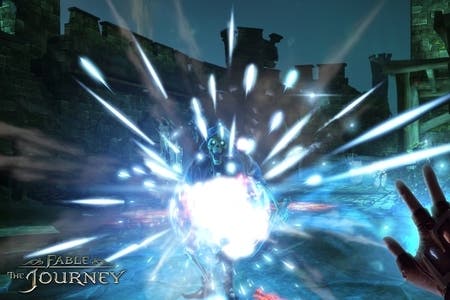 Layoffs have hit Fable: The Journey developer Lionhead.
A consultancy process is under way, and Lionhead owner Microsoft expects less than 10 per cent of the workforce will be axed when it is complete.
"There is a thoughtful and fair consultation process for all employees to ensure they have the best possible chance of finding a role inside Microsoft Studios," said the company in a statement give to Eurogamer sister site Gamesindustry International.
"We are working closely with the affected employees during this difficult time, and helping them to explore opportunities. We do not have an exact number to share but by the end of 2012 these reductions will account for less than 10 per cent of the overall headcount at Lionhead."
The news comes five days after the release of Kinect exclusive Fable: The Journey, which limped into 37th place in the UK all formats chart off the back of middling review scores and poor sales. Eurogamer's Fable: The Journey review returned a 6/10.
With the game out the door, Lionhead has set to work on new projects, Microsoft said.
"Following the completion of Fable: The Journey, Lionhead Studios has begun work on its next projects. As is common in the games industry, a smaller headcount is needed as projects kick-off and ramp up as full-production gets underway.
"At this time a small number of positions have been identified as at risk of redundancy and the affected employees were notified today. We are working very closely with those people during this difficult time, to help them explore alternative opportunities within Microsoft - including new roles at Microsoft Studios which is growing in the UK and actively hiring across all locations, including Lionhead, Rare, Soho Productions and our recently announced new studio in London."
So, what's Lionhead working on?
Back in May job advertisements suggested it was making an MMO-like role-playing game for the next Xbox.
Job ads suggested it had single-player and multiplayer elements with four-player co-op, and was a new IP.
Lionhead is also reportedly working on Fable 4 for release in 2013.