Eurogamer talks Black Ops 4's battle royale mode in this week's podcast
Oscar mic.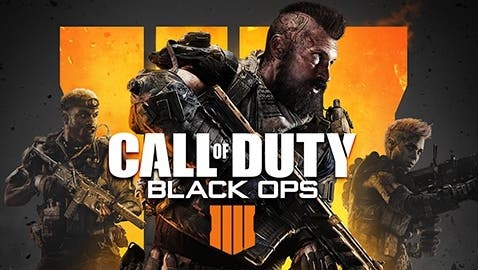 Another year, another Call of Duty game - and one everyone in the office is glued to thanks to Black Ops 4's take on the Battle Royale genre. Sounds like a good excuse for a Eurogamer Podcast! (Or shall we say 'CoDcast'! No?)
This week sees host Matthew Reynolds joined by battle royale newcomer Wesley Yin-Poole, Fortnite expert Emma Kent and Digital Foundry's Tom Morgan to discuss whether Blackout makes for a worthwhile single-player replacement.
We also cover the various improvements over the beta, surprise inclusion of split-screen, and where Call of Duty goes from here. Plus, our favourite feature of all - crashing through every window we can find.
You can listen here:
There will be new episodes released every other Thursday, and if you subscribe to one of the follow services (including the recent addition of Spotify!) you'll get them automatically:
Fancy more from Eurogamer on the game? Here is our Black Ops 4 review courtesy of Wes, as well as John Linneman's deep dive into how developer Treyarch made the move to battle royale happen - a video we mention on this week's podcast:
If you've missed the recent(ish) return of the Eurogamer Podcast, we've covered Life is Strange 2, the Shenmue remaster, how EGX gets made and writer Chris Tapsell's appearance in Football Manager.
See you in a couple of weeks!