Arcadia Baes returns to discuss Life is Strange 2
UPDATE: It's the Eurogamer Podcast - now on Spotify!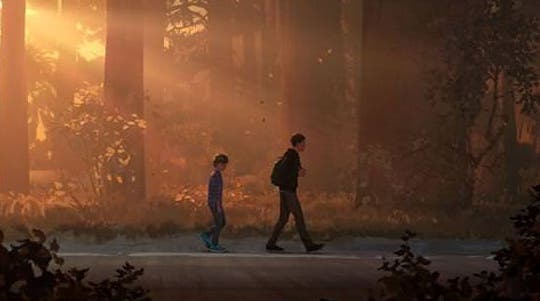 Updated post (October 10th): Since many of you have asked for it, we're happy to report the Eurogamer Podcast has been added to Spotify.
We'll be linking to the service in each upcoming podcast post, but if you want direct access, then you can add it to your Spotify library where it'll show up in the Podcasts feed.
Otherwise, here's a direct embed if you want to get streaming right away. Enjoy!
---
Original story (October 4th):Life is Strange is back, and so is Arcadia Baes! The latest Eurogamer Podcast sees Aoife Wilson and Johnny Chiodini chat about the first episode of the second (surprisingly different) series.
While this isn't a fully-fledged spoilercast like previous Arcadia Baes episodes - it's more of a review-style chat - we dig deep into the themes and predictions, and as such, there are some slight spoilers along the way if you're wary of them.
But if you're on the fence about whether leaving Arcadia Bay behind is a good idea (like I was) then Aoife and Johnny do a brilliant job at selling what's in store.
Give it a listen:
Want to delve into more Life is Strange 2 discussion? Johnny recently wrote about how this new season pulls no punches, while him and Aoife have recorded a full playthrough.
And once you're done, there are some theories on where the series could be going. It's good to have Life is Strange back!
If you've missed the recent return of the Eurogamer Podcast, we've covered shows on how EGX gets made, Chris Tapsell's Football Manager past and whether Shenmue holds up after all these years.
There will be new episodes released every other Thursday, and you can subscribe at the following places to get them automatically:
See you in a fortnight!