Life is Strange 2's first episode now permanently free
Brother, no need to spare a dime.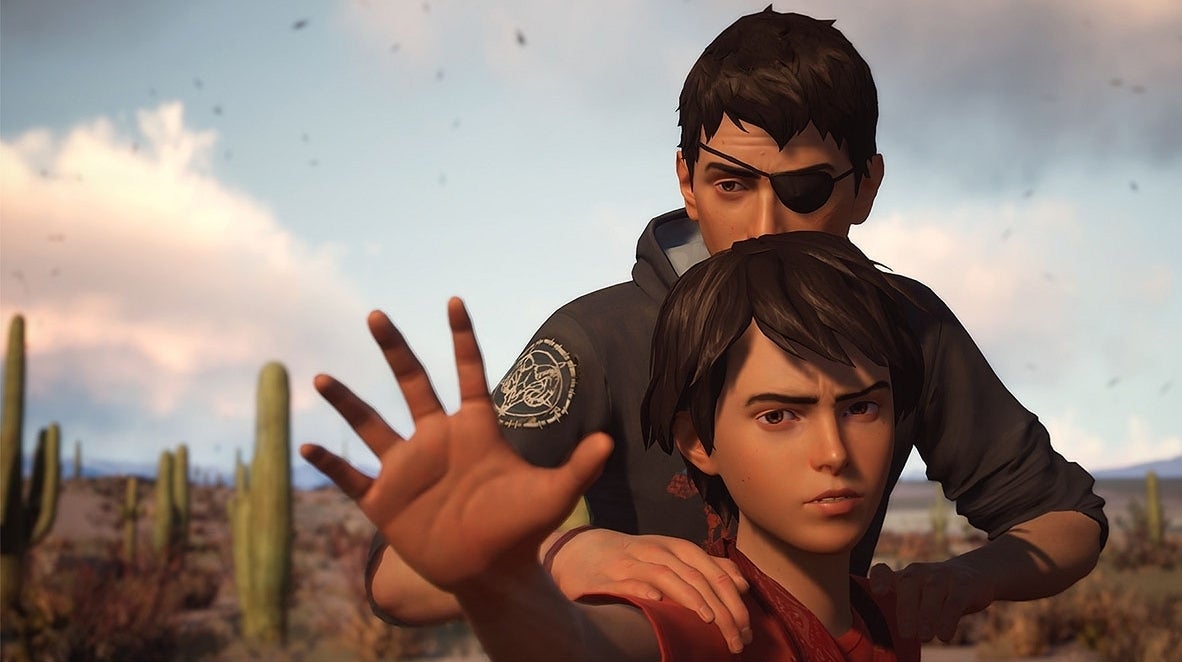 The first episode of Life is Strange 2 has been made free forever on PC, PlayStation 4 and Xbox One.
This isn't part of some limited time offer or trial - though publisher Square Enix is clearly hoping this will attract more people to give Dontnod's second season of storytelling a try.
And you should! While mechanically similar, this is a more grown-up story to Life is Strange 1. It deserves a bit of time to get going, as you sink yourself into this road movie-type adventure which delves into the bond between two young brothers suddenly forced on the run.
"This tale of two brothers marks a more intimate and accomplished return for a studio keen to tackle tough issues with honest characters," I wrote in Eurogamer's Life is Strange 2 review. "Its differences to Life is Strange 1 have helped this sequel stand out as something unique, truthful and necessary."
Played it all already? Dontnod's next project Tell Me Why, the first game from a major publisher to feature a playable transgender character, just released its third and final episode. You can play that on PC and Xbox One, including through Xbox Game Pass.