Life is Strange team working on fresh IP at new Montreal studio
UPDATE: Creators update fans on Life is Strange future.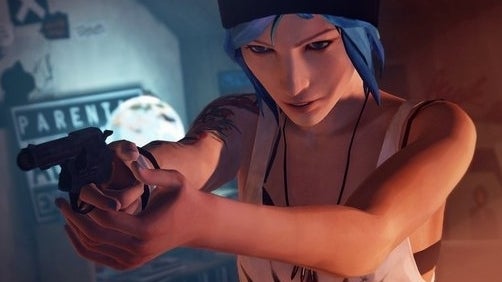 UPDATE 3.20pm UK: Life is Strange executive producer Luc Baghadoust and and co-creator Michel Koch have given Eurogamer the following statement on the future of the franchise they helped found. While they do not rule out returning to it at some point, it sounds clear the team has its sights set on the studio's all-new idea, which will be designed for a similar audience.
Here's the joint statement in full:
"The teams at Dontnod and us are grateful to have had the chance of bringing Life is Strange games to life, through stories we had deeply at heart and which created such a dear community of players around the world," Baghadoust and Koch told Eurogamer.
"It doesn't mean we will not continue working on the Life is Strange franchise in the future but we have also some new exciting ideas we want to explore and that we hope will please all of our Life is Strange community and fans."
---
ORIGINAL STORY 2.30pm UK: Key members of the Life is Strange team have opened a new branch of developer Dontnod in Montreal, Canada, and will work on a new, undisclosed IP.
This Montreal office is being headed up by Life is Strange executive producer and co-creator Luc Baghadoust and Michel Koch, and filled with "other members of the world famous Life is Strange development team", according to a press release today.
This isn't the first we've heard of Dontnod's plans for a Montreal outpost. But it is the first we've heard the Life is Strange team has shifted to working there - and on something that's not Life is Strange.
Hiring has now begun - hence the announcement now, when work on the studio's project is still in its early stages. The plan is to get the word on the new studio out, and for a dozen open positions to be filled by the end of 2020.
"With the formation of a new team on another continent, we are writing a new page of Dontnod's history," Koch said. "It's also a new beginning for new characters and original stories that we hope will touch and inspire many players around the world.
"Each of our projects taught us more about our creative strength and weaknesses but at the end of the day, our community remains the best reflection of our craft. We want to keep progressing and offer our fans new interactive experiences more inclusive, impactful and filled with empathy."
This new outfit leaves behind some 250 staff still at Dontnod's Parisian headquarters. That team recently completed work on the Microsoft-published Tell Me Why, while others work on the upcoming self-published Twin Mirror, due in December.
All of which begs the question - what's next, if anything, for Life is Strange? We've contacted Dontnod and Life is Strange publisher Square Enix for more information.
The enjoyable Tell Me Why proved Dontnod can develop another game in the same style without the Life is Strange branding. And while there are Easter eggs in that game to the Life is Strange universe, it is kept entirely separate.
Square Enix, meanwhile, has proven it can take the Life is Strange brand and give it to another studio (Before the Storm's Deck Nine) to create a worthy spin-off. Deck Nine was supposed to be making a further Life is Strange game - though word on that has gone rather quiet, and Deck Nine's website hasn't been updated in over a year.
We'll update if we hear anything more.