Eurogamer Expo 2013 developer sessions schedule unveiled
Watch_Dogs! Killzone! The Witcher 3! Forza 5! All streamed online, too.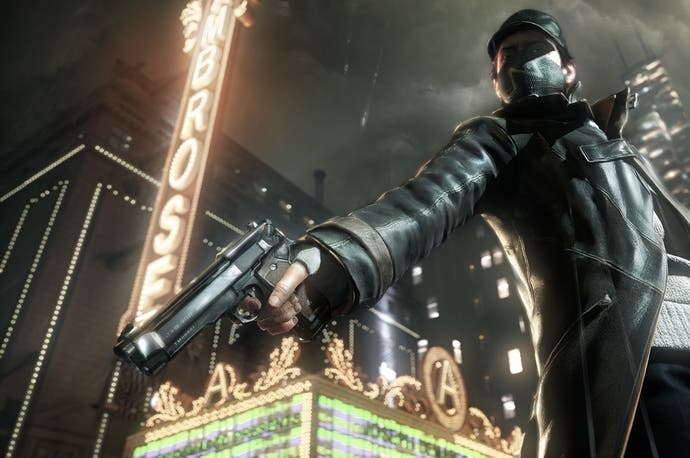 Today I'm very pleased to be able to reveal the full and final line-up of developer sessions for this year's Eurogamer Expo - and the good news is that even if you can't make it to the show, you can watch them all live on the Eurogamer YouTube channel.
The sessions start on the hour from 12pm-5pm BST from Thursday 26th to Sunday 29th September and will see game makers showcase new details of their projects in development, after which they will take questions from the audience.
Highlights of this year's schedule include Phil Harrison's exclusive Xbox One presentation, which kicks off proceedings at 12pm on Thursday 26th. Harrison will be followed by Turn 10's Dan Greenawalt, showing Forza Motorsport 5, while Guerrilla Games will fire some shots from the other side of the next-generation divide when the studio shows Killzone: Shadow Fall later in the day.
Also on the schedule this year we have David Cage showing Beyond: Two Souls, CD Projekt RED showcasing The Witcher 3, Ubisoft Montreal bringing Watch_Dogs, WB Montreal with Batman: Arkham Origins and Eidos Montreal demoing Thief.
We've got more indies on the schedule than ever, too, including a trio of PS4 titles: Resogun from Housemarque, Wasteland Kings from Vlambeer and Velocity 2X from FuturLab. Peter Molyneux also returns to the Expo stage with Project Godus.
The full line-up, which you can see in person at the show or watch online at youtube.com/eurogamer, is as follows:
Thursday 26th September
12pm - Phil Harrison's exclusive Xbox One presentation
1pm - Forza Motorsport 5 (Dan Greenawalt from Turn 10)
2pm - PS4 Indie: Velocity 2X (FuturLab)
3pm - Killzone: Shadow Fall (Guerrilla Games)
4pm - Guild Wars 2 New Content (ArenaNet)
5pm - The Evil Within (Bethesda Softworks/Tango Gameworks)
Friday 27th September
12pm - Tearaway (Media Molecule)
1pm - Beyond: Two Souls (David Cage from Quantic Dream)
2pm - Dying Light (Techland)
3pm - FIFA 14 Next-Gen (EA Sports)
4pm - DriveClub (Evolution Studios)
5pm - Outside Xbox Live Show
Saturday 28th September
12pm - The Witcher 3 (CD Projekt RED)
1pm - Watch_Dogs (Ubisoft Montreal)
2pm - Batman: Arkham Origins (WB Montreal)
3pm - PS4 Indie: Resogun (Housemarque)
4pm - LEGO Marvel Super Heroes (TT Games)
5pm - Need for Speed: Rivals (EA Ghost Studio)
Sunday 29th September
12pm - Project Godus (Peter Molyneux from 22cans)
1pm - Thief (Eidos Montreal)
2pm - Murdered: Soul Suspect (Airtight Games)
3pm - The future of Ouya (Julie Uhrman)
4pm - PS3 Indie: Wasteland Kings (Rami Ismail from Vlambeer)
5pm - Eurogamer Indie Podcast (developers and writers from Eurogamer.net)
Each session will last around 35 minutes and in addition to hundreds of seats in the main auditorium, this year organisers have introduced an overflow area where attendees can watch the sessions in comfort, recharge phones and meet friends.
Regular readers may be interested in a couple of slightly unusual things on the schedule. The guys from our sister site Outside Xbox will be taking the stage on Friday afternoon - I believe they plan to speedrun a very special game - and Eurogamer's own Martin Robinson will host a special Eurogamer Indie Podcast live on stage last thing on Sunday with some of our friends in game development.
We'll also have coverage of each session on Eurogamer.net over the four days of the show, and it will be possible to watch each session back on YouTube after it's finished, so you won't miss a thing.
Full disclosure: The Eurogamer Expo is organised by Gamer Network, which publishes Eurogamer.net. The editorial staff are involved in the curation of the show, but nothing commercial. Check out our policies.