EA reveals adorable new IP with puzzle platform Unravel
Epic yarn.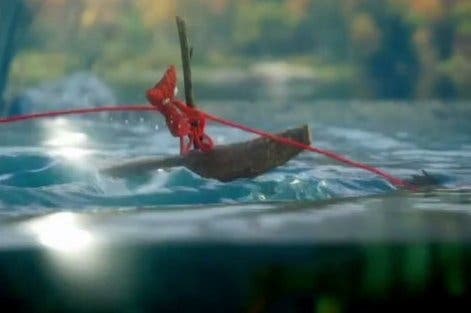 EA has revealed a brand new IP with the puzzle/platformer Unravel, coming to PS4, Xbox One and PC.
Developed by Swedish studio Coldwood, Unravel stars a yarn cat-person who leaves a thread of themselves in their wake wherever they go.
This thread isn't always a burden, however, as you can use it to swing around ala Bionic Commando, fly a kite, fish, drag a lantern around, and create makeshift trampolines between poles. Is there anything yarn can't do?
Creative director Martin Sahlin explained that the yarn in Unravel is a metaphor for love and that the main character is unraveling because they're away from those they're close to. Like that Weezer song about that sweater.
Take a gander at how Unravel looks in action in its debut trailer below: