Unravel set to spin us a yarn in February
New trailer teases more lovely scenery, emotions.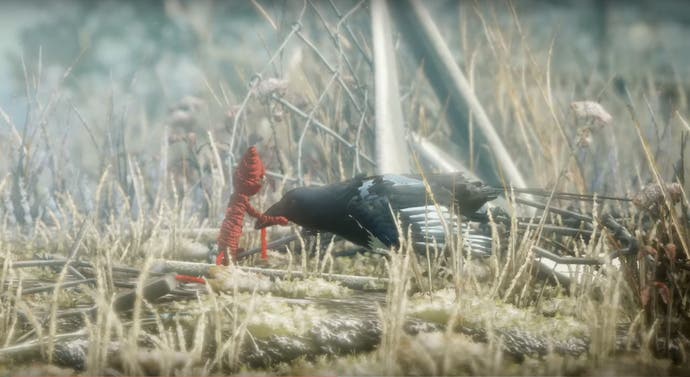 EA's artsy prestige piece Unravel, a platformer about a creature comprised of yarn, is now set for a 9th February release on PS4, Xbox One and PC.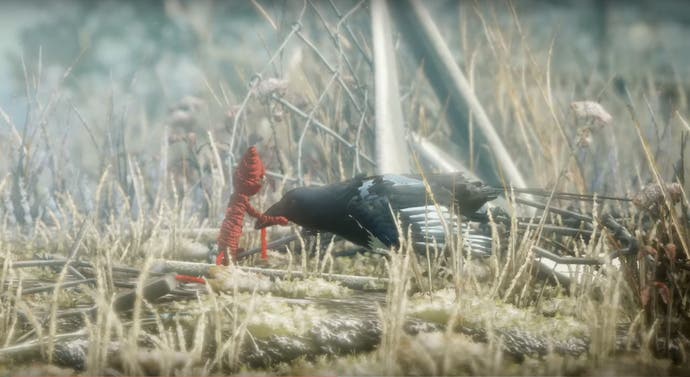 It will cost $19.99 (about £14) and EA Access members will be able to play the game a few days early and receive a 10 per cent discount.
Developed by the Swedish studio Coldwood, Unravel tasks players with solving a series of physics-based puzzles through its protagonist Yarny, who can use their stringy body to swing between grapple points, drag items, form bridges and more. We saw a developer walkthrough around Gamescom detailing the sorts of tactile challenges Yarny gets up to.
"Gaming is a powerful platform, able to inspire players and touch their hearts. With Unravel, we're hoping to do just that," said creative director Martin Sahlin. "Yarny's quest is to mend broken bonds and the yarn represents the love and connection between people. Along the way, we'll test your cleverness with environment-based puzzles inspired by our home in Northern Sweden."
Check out how Unravel is shaping up in its new release date trailer below: