Dying Light's year of free DLC continues with the Gun Silencer
Silent kill.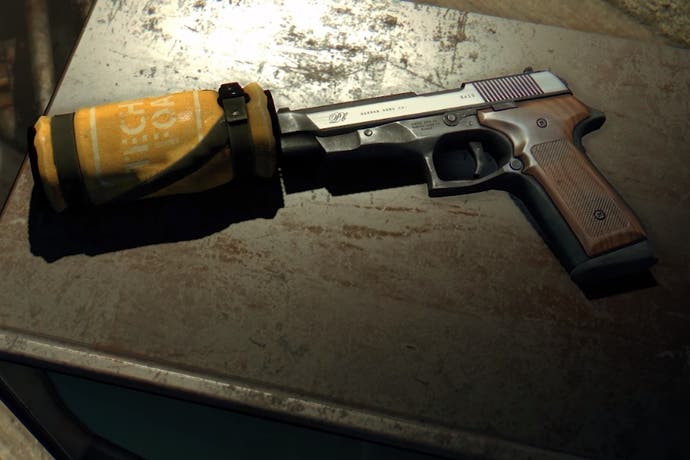 There's not a lot to this story but it's a nice piece of generosity to highlight: Dying Light's commitment to a year of free content drops continues with a new Gun Silencer pistol attachment inspired by the community and released today.
The silencer allows you to pop zombie heads without alerting nearby zombies, which is a very desirable thing to be able to do in Dying Light. You can find the silencer blueprints at the quartermaster's.
The Gun Silencer is the second of 10 planned free content drops for Dying Light, which will be delivered over the course of a year. The motivation behind them is to thank the game's active and large community for their ongoing support, and to keep giving them new reasons to come back of course.
Dying Light launched in January 2015, so nearly three years ago now, but apparently it still attracts a massive 500,000 players each week.
Given the game's popularity, a sequel is a given, although the words "Dying Light 2" haven't been formally attached to the big project in development at Techland's Dying Light studio in Wrocław.