Dying Light Enhanced Edition and The Following release date announced
Better graphics! Better performance! Better AI...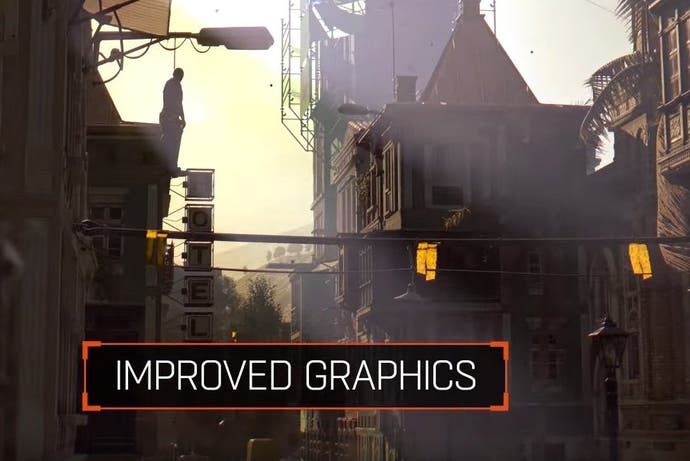 Dying Light's The Following expansion will launch 9th February 2016, Polish developer Techland has announced, alongside - as well as included within - a newly unveiled Enhanced Edition of the game. This is for all three formats: PC, PS4, Xbox One.
The Enhanced Edition does what a Game of the Year Edition would typically do - bundle the game and all downloadable content - but with added relish. The enhancements and added extras apparently took half-a-year to create.
The enhancements include:
Nightmare difficulty setting
Legend system
Bounties system
New Parkour moves
New enemy attacks and behaviours
Enhanced facial expressions
New NPC models
Improved human enemy AI
Improved volatile AI
Greater firearm variety
HUD and video filter customisations
Audio upgrades
Gameplay quality improvements
Console performance upgrades
Overall game look and feel improvements
#DrinkForDLC Content
Those enhancements are available to any one who owns the game. You'll be able to download them as a patch if you own the game already, or they'll come with the Enhanced Edition itself - it would be jolly strange if they did not.
Also included in the Enhanced Edition are DLCs The Following, The Bozak Horde mode, the Be the Zombie mode, the Cuisine & Cargo challenge missions, the Ultimate Survivor Bundle, and all the content updates released to date. It's a $60 game, so a full-priced game.
The Following expansion is available either alone or as part of the Season Pass, which will be raised in price to £24 on 8th December. Currently it's £16. Techland announced its intention to up the price about a week ago, explaining that The Following had grown so large it required a bigger price. Alternatively you can buy The Following alone for £16.
The Following introduces drivable buggies to the game, which can be murderously modified and full-throttled around a giant new map that's the same size as Dying Light's current maps combined, apparently. See it in the trailer below.
Dying Light came out at the very beginning of 2015. Made by the team who brought us Dead Island, it presented a familiar premise: co-operative zombie slaying, albeit this time with Parkour - free-running - manoeuvrability. It was a bit scruffy back then but after nearly a year of updates it's in better shape.