Dragon Quest Builders 2 is heading to PC in December
Will include all console Season Pass DLC.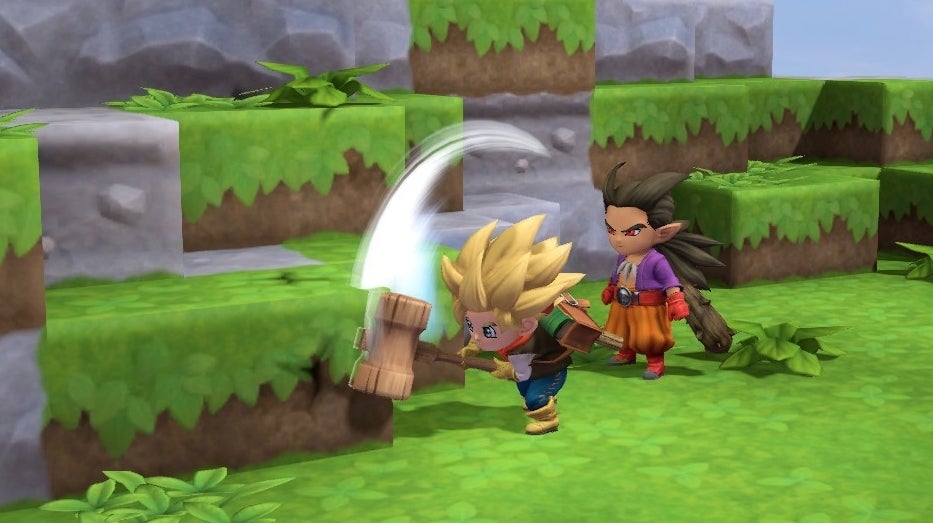 Square Enix's acclaimed Minecraft-a-like adventure Dragon Quest Builders 2 will, after spending the last couple of months smashing blocks and bothering slimes on Switch and PlayStation 4, be making its way to PC on 10th December.
Dragon Quest Builders 2 delivers a much finessed version of its predecessor's block-crafting-meets-JRPG template, and once again sees players embarking on a charming story-driven quest to explore the land, slay monsters, gather materials, and construct a bustling kingdom.
New this time, however, are considerably beefier building options, including a greater focus on agriculture, co-operative building for up to four players, more robust community features, and a whole bunch of tweaking to eradicate the first game's more irritating elements, such as weapon and armour degradation and the need to start from scratch with each new chapter.
All of which made for a game that Eurogamer's Martin Robinson adored in his review. "That sense of adventure, of pushing forward into new lands to make new discoveries and to unearth the warmth and character that's always been at the series' heart, is re-emphasised," he wrote, "It's a wonderful thing, really, and the most fun I've had with a Dragon Quest game in years."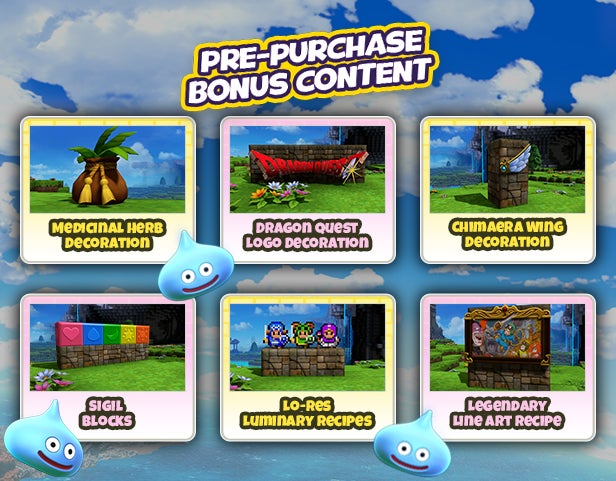 As for the PC release, it'll cost £49.99/$59.99 USD when it comes to Steam on 10th December. That price includes all of the DLC previously restricted to Dragon Quest Builders 2's Season Pass on console, such as the Hotto Stuff Pack, Modernist Pack, Aquarium Pack, Designer's Sunglasses, Legendary Builder Outfit, and Dragonlord's Throne.
Additionally, those that purchase the game before 6th January next year will receive a batch of bonus bits and bobs for their efforts, including a Medicinal Herb Decoration recipe, Dragon Quest Logo Decoration recipe, Chimaera Wing Decoration recipe, Sigil Blocks recipes, Lo-Res Luminary recipes, and the Legendary Line Art recipe.