Dragon Age: Inquisition to ditch PS3, Xbox 360 for future DLC
Save transfer tool coming.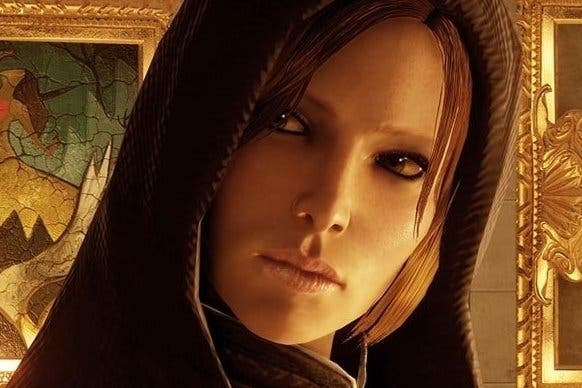 BioWare will abandon the PlayStation 3 and Xbox 360 versions of Dragon Age: Inquisition for future DLC.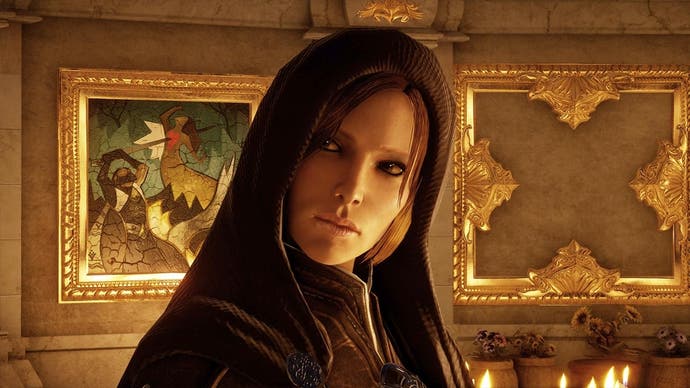 The developer hasn't said how many add-ons it is still planning to launch.
Existing PS3 and Xbox 360 players will be able to carry their save files across to PS4 and Xbox One - if they keep within the same console family - via a new save transfer tool.
The tool will launch as part of the game's July update (Patch 8), BioWare has said.
Transfer to/from PC will not initially be possible.
Previously-released DLC such as the Jaws of Hakkon and Spoils of the Avvar packs will be free on PS4/Xbox One if you bought them on PS3/Xbox 360. Promotional items will also carry over.
You'll just need a new copy of the game, then.
Handily, Dragon Age: Inquisition is currently half price in the Xbox Ultimate Game Sale. Or if you can wait a little longer, it will join the EA Access subscription programme in August - so you could just subscribe to that for a month and play any new DLC that way.
Dragon Age creative director Mike Laidlaw previously told Eurogamer that Inquisition had been a challenge to develop across five platforms and two console generations, and bemoaned the "memory limitations" that had caused some ideas to be cut.
It could be that the upcoming DLC will be able to move beyond these limitations for the first time now that the PS3 and Xbox 360's decade-old hardware does not have to be considered.
But what will future DLC add? BioWare said earlier this month that "we're not quite done with story content for DAI just yet". Shortly after, a marketing survey leaked ideas for a new campaign add-on that would reveal "the final fate of the Inquisition" and that would be "a last adventure".
The DLC's story will revolve around confronting "the one who started it all" and about facing "a great evil before it is too late". Players who have reached Inquisition's ending will have a good idea who that may refer to.